Isuzu assembled its 10,000th unit in Mexico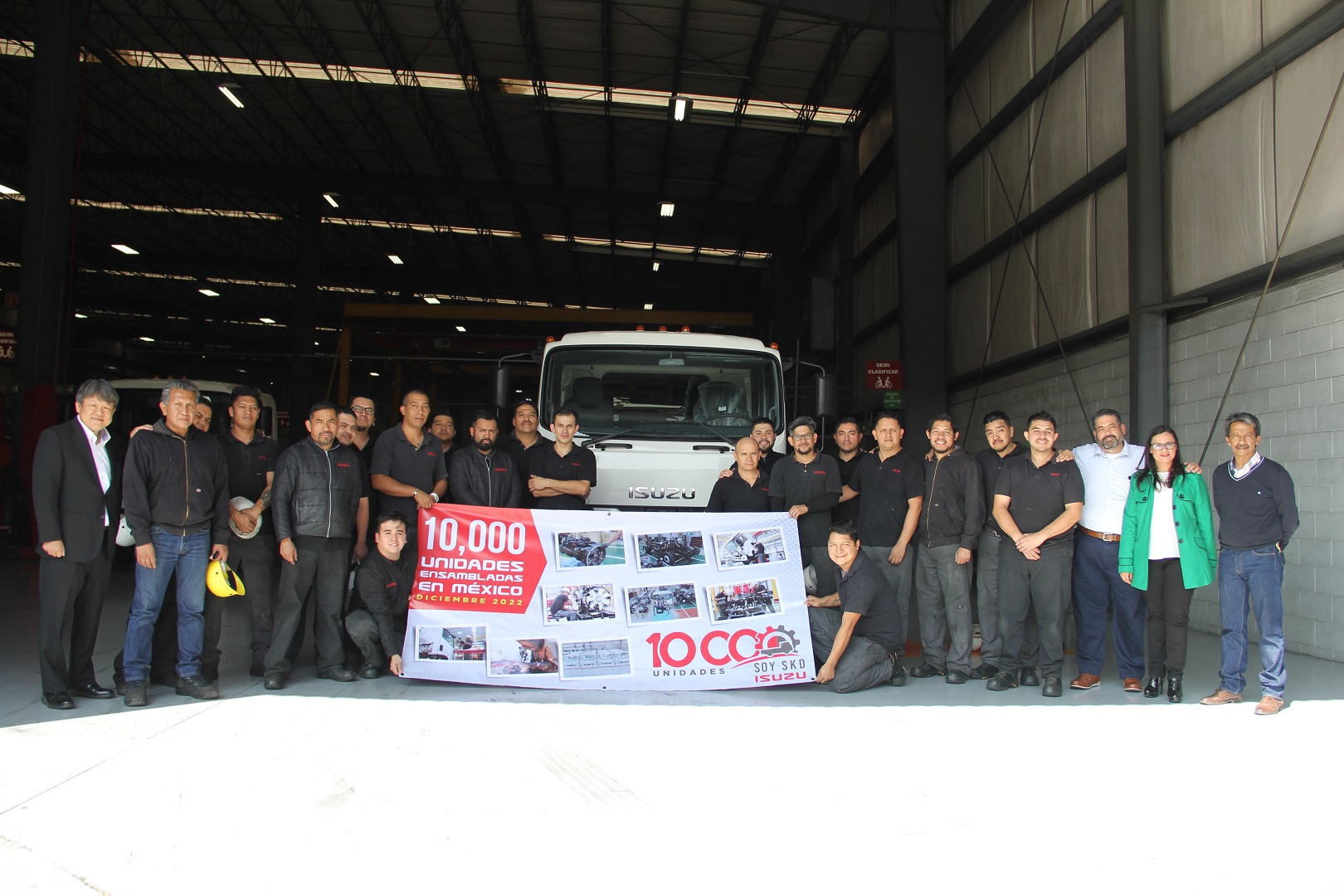 STATE OF MEXICO – Isuzu Motors de Mexico achieved the assembly of the 10,000th truck at its plant in Cuautitlan Izcalli, State of Mexico.
Hideyuki Sakai, Isuzu's Director of Production and After Sales, was in charge of giving the starting signal to the 10,000th unit, a Forward 800, which for the moment has not been assigned to a particular customer, but is within the retail sales quota.
Miguel Mejia, Deputy Director of After Sales, said he was very satisfied with the efforts of all the plant's workers, who continued to work practically throughout the pandemic despite the difficulties and risks involved.
The Isuzu plant is located in the San Martin Obispo industrial park in Cuautitlan Izcalli, State of Mexico. The plant began operations in 2009 and assembles the ELF 600, Forward 800, Forward 1100 and Forward 1400 models.
The plant has a production capacity of 800 units per year, working an 8-hour shift.