Italian company Alfagomma invests US$15 million in México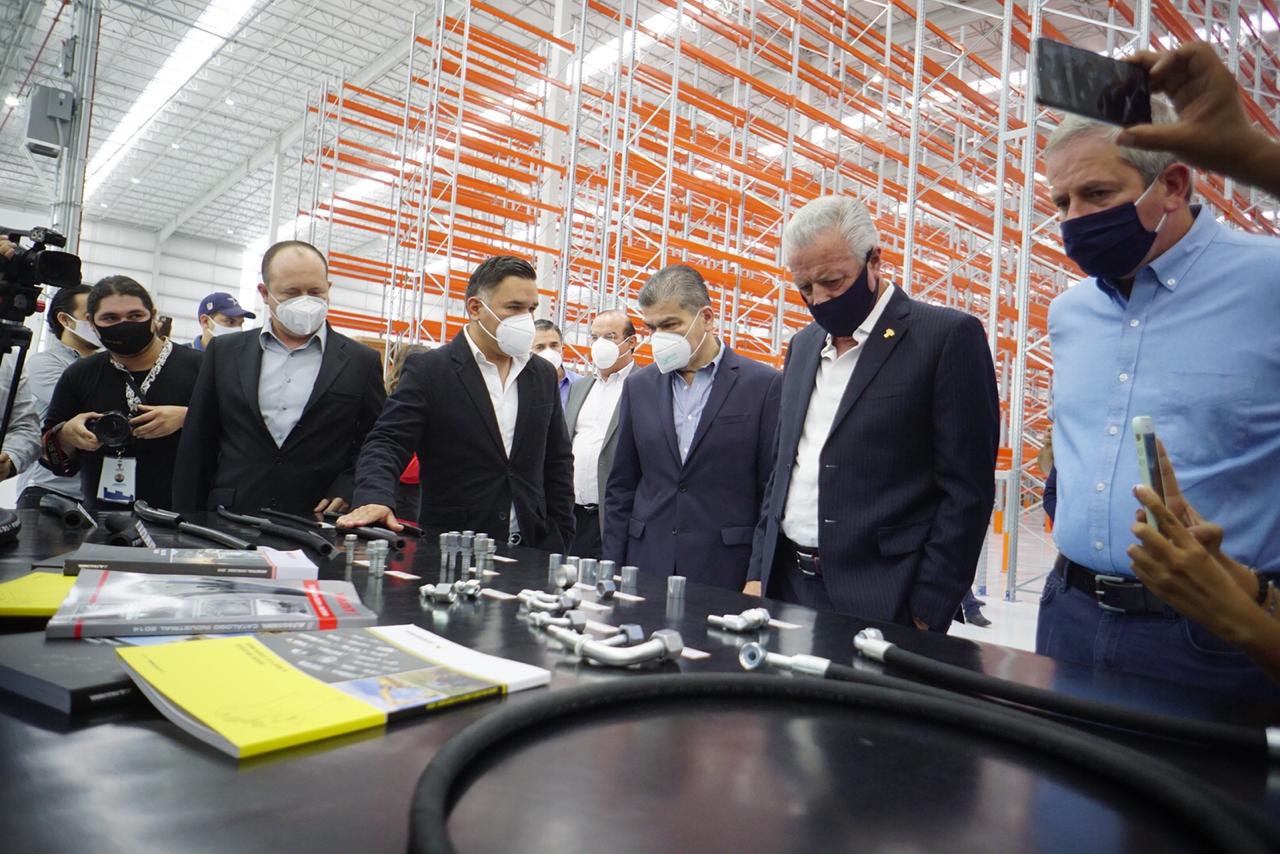 TORREON – With an investment of US$15 million and the generation of at least 250 jobs the Italian company Alfagomma inaugurated, after eight months of construction a plant located in the Pyme Industrial Park, in the Mieleras of Torreón area.
Dedicated to the production of rubber compounds and thermoplastic industrial tubes, it has among its clients firms such as John Deere, it will hire highly specialized technicians and engineers.
Faced with the impossibility of being able to make his trip to Torreón, through a video conference, Mauricio Barbini, Alfagomma's Latin American general director, announced that additionally a new investment which was not foreseen in the initial plan will be made, thanks to government benefits granted.
For his part, Rodrigo Salazar Martínez, general manager of this plant in Torreón, said that in addition to assembling hydraulic hoses, steel pipes will be manufactured, enabling a more complete relationship with its main client, which is John Deere.
Saltillo, Monterrey, Chihuahua, Guadalajara, Mérida, among others, are cities where products made by Alfagomma have already arrived.
For his part, the mayor of Torreón, Jorge Zermeño Infante described the inauguration of the plant as a "historic day," while Governor Miguel Ángel Riquelme Solís highlighted the importance of the inauguration of this facility amid the pandemics. Alfagomma currently has a presence in 25 countries around the world, owns the Dunlop brand and in Torreón, it was built on an area of ​​around 10 thousand square meters provided by the State government.
Source: Milenio