ITP Aero México celebrates 25 years in Querétaro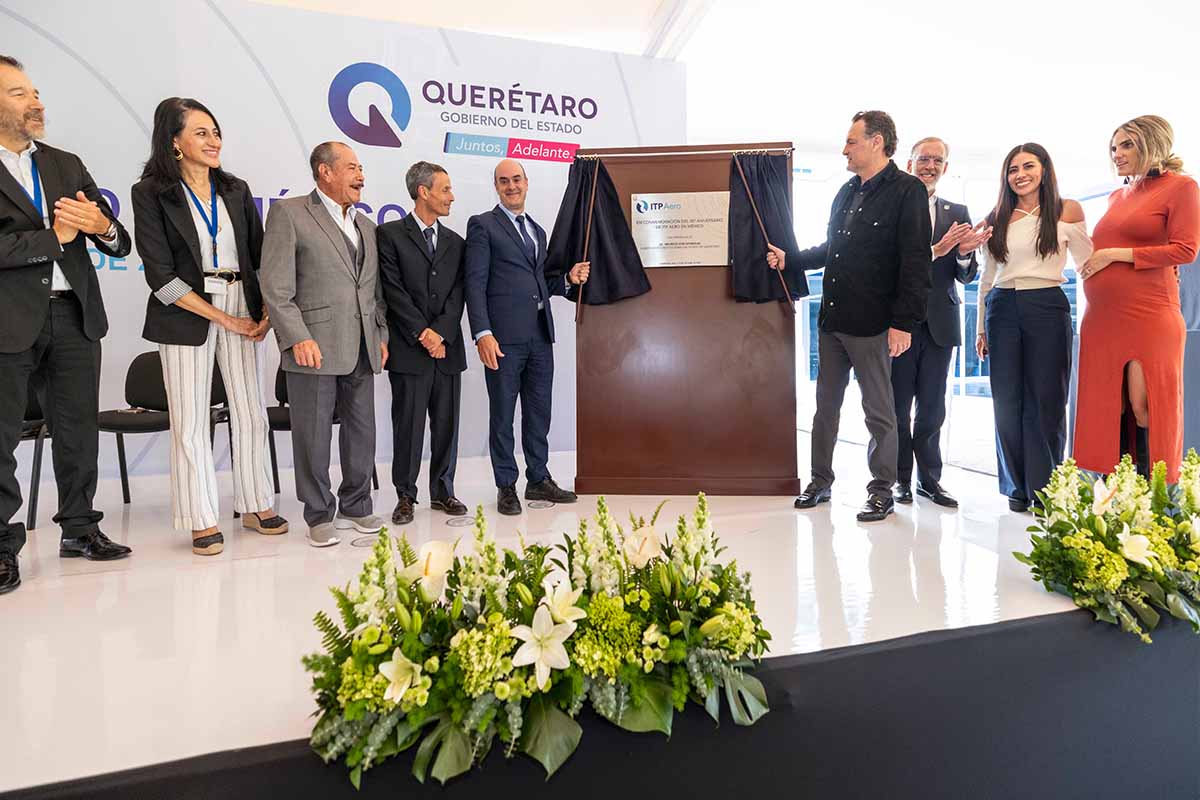 QUERETARO - ITP Aero Mexico celebrates 25 years in Queretaro, moving from maintenance to aerospace manufacturing, investing US$26.4 million in the last three years, and planning to expand its team to 1,000 employees this year.
The Governor of Queretaro, Mauricio Kuri Gonzalez, emphasized the importance of Queretaro as a center of innovation and technological development in the aerospace sector during the celebration of the 25th anniversary of ITP Aero Mexico, a company of Spanish origin in constant growth.
ITP Aero Mexico, which began offering engine maintenance services, has evolved to include aeronautical turbine component design and manufacturing capabilities.
Governor Kuri González emphasized that ITP Aero's presence in the state contributes to making Querétaro an attractive destination for promoting and retaining investment.
Kuri González emphasized that the state has the best businessmen, entrepreneurs and workers in Mexico, which positions it as a national benchmark. He also underscored the peaceful labor environment in Querétaro, with 27 years without strikes in the private sector, which is largely due to a productive and understanding labor sector.
Regarding the actions taken to attract more business partners, Kuri González emphasized the training of the best talent in the region, which has led the Mexican Institute for Competitiveness (IMCO) to rank the state as the second most competitive economy in the country, displacing Nuevo León and Jalisco.
El director de ITP Aero México, Txomin Crespo Domínguez, destacó el papel de la compañía como referente mundial en el diseño y fabricación de motores y componentes aeroespaciales.
ITP Aero's CEO, Carlos Alzola Elizondo, described the establishment of the company in Querétaro in 1998 as a success. Querétaro's potential in the aerospace industry has been reflected in the plant's growth, which has created more and better jobs for the region's inhabitants.
The event marked a milestone in the relationship between Queretaro and the aerospace industry, highlighting the importance of innovation and technological development in the state, boosting its position as a key center in the sector worldwide.