Jabil lays the first stone of its new plant in Chihuahua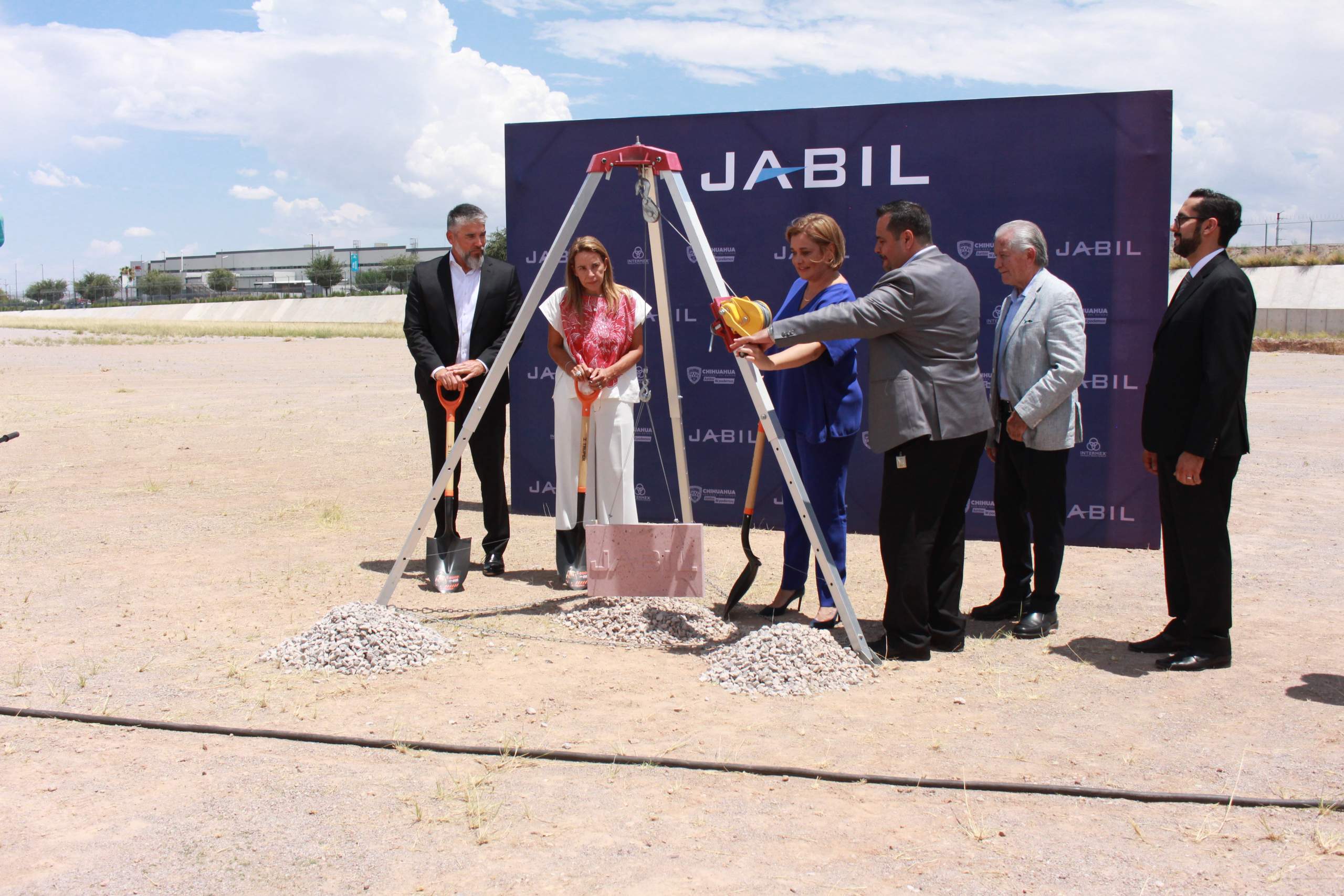 CHIHUAHUA, CHIH – The U.S. global manufacturing services company Jabil, laid the first stone in the city of Chihuahua for what will be its fifth manufacturing plant in the state.
"Without a doubt this is a great achievement for our state, this means that the world knows the potential and talent that characterizes the state and its people," said Maru Campos, Governor of the State of Chihuahua.
She added that Chihuahua continues to attract many companies to the state, which has positioned Chihuahua as a leader in maquiladora job creation nationwide.
On the other hand, Ramon Sanchez, director of operations of Jabil, thanked the authorities for the support provided to make this construction possible, which will benefit the state of Chihuahua.
He highlighted that the new plant will have 250 thousand square feet, which will offer manufacturing solutions in key areas in sectors such as automotive, medical among others.
With an investment of more than US$300.3 million, this new manufacturing plant will employ around 8,000 people, who will be able to access quality jobs, which will be opened over the next five years.
Source: MEXICO-NOW Staff