JAC E Sei4 Pro arrives in Mexico in its electric version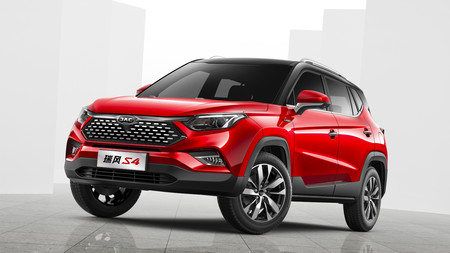 MEXICO – JAC Mexico confirms that the all-electric SUV E Sei4 Pro, will be part of the new and renewed range of electric vehicles of the brand, which thanks to the confirmation of the E J7, adds two EVs with the new DNA.
Among its features, E Sei4 Pro has an improved 55 kWh lithium-ion battery pack that grants a range of up to 525 km in ECO driving mode, making this SUV the perfect vehicle for trips in and out of the city.
'We are determined to democratize the electric vehicle market in our country and make a real change; we have a road travelled, and thanks to the trust of our users, the punctual study of our current portfolio and the vision of the brand, we can say that this rebirth will not only continue to place us as the best-selling brand of electric vehicles in Mexico, but will also continue to challenge us to study more, to meet our goal and go hand in hand with the best and most complete brand: JAC', said Isidoro Massri, Director of JAC Mexico.
On the outside, JAC E Sei4 Pro shares almost the same characteristics of Sei4 Pro, its gasoline-powered twin sister thanks to the Twin Car Concept; the heart of this SUV will be powered by an all-electric motor with 251 lb-ft of torque, which accelerates from 0 to 50 km/h in 4 seconds. Some of its interior features include 10.25′ infotainment screen with Android Auto and Apple Car Play connectivity; a 10.25′ LCD digital instrument panel, panoramic roof and 6 airbags, which increases its safety.
JAC E Sei4 Pro will be available in only one version and will officially arrive in our country during the month of December. Details of equipment and marketing will be announced closer to the date.
Source: Cluster Industrial