Jalisco and China seek to strengthen commercial relationship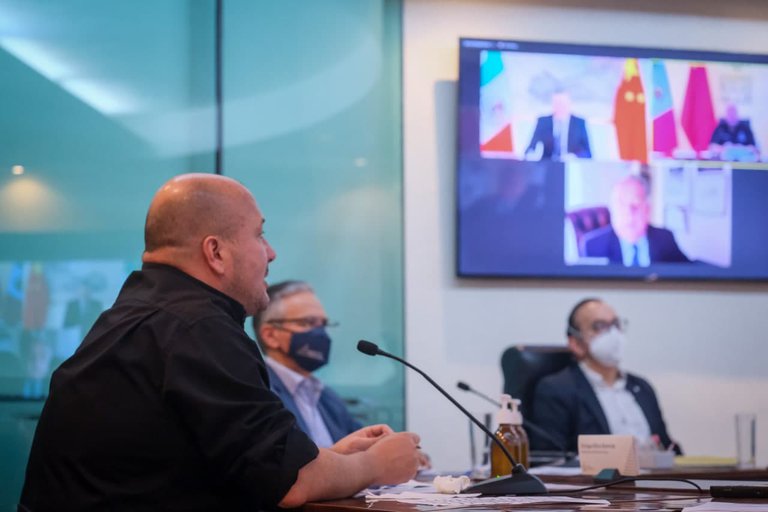 JALISCO – The governor of the State of Jalisco, Enrique Alfaro Ramírez and the His Excellency Ambassador of China in Mexico, Zhu Qingqiao, held a working meeting with a view to consolidating international ties in favor of society.
During this meeting, they addressed issues such as strengthening the trade relationship between Jalisco and China through the implementation of a direct China-Guadalajara cargo flight; attracting investment in infrastructure, manufacturing and innovation sectors; as well as the extension of the maritime-air agreement with Chile to Jalisco through the port of Manzanillo and the Guadalajara International Airport.
On the export issue, it was agreed to work on accelerating the approval of sanitary protocols to be able to export lemon, avocado, mango and berries, in all their varieties.
For his part, the ambassador, highlighted the relationship that has been maintained with Jalisco and it was agreed to promptly follow up on the issues discussed, as well as, as far as possible, to establish a close visit to the state to strengthen working ties.
The Government of Jalisco, reported through a statement that this type of meeting strengthens the ties of friendship and collaboration of Jalisco with the world, as well as economic alliances to take advantage of free trade agreements, which lead to more and better opportunities to position the entity as a state at the forefront in the country and internationally.
They highlight that Jalisco is the only Mexican state to have a twinning with Shanghai since 1998, which benefits in economic, educational and innovation cooperation treaties.
Source: Cluster Industrial