Jalisco positions itself as Latin America's most important innovation hub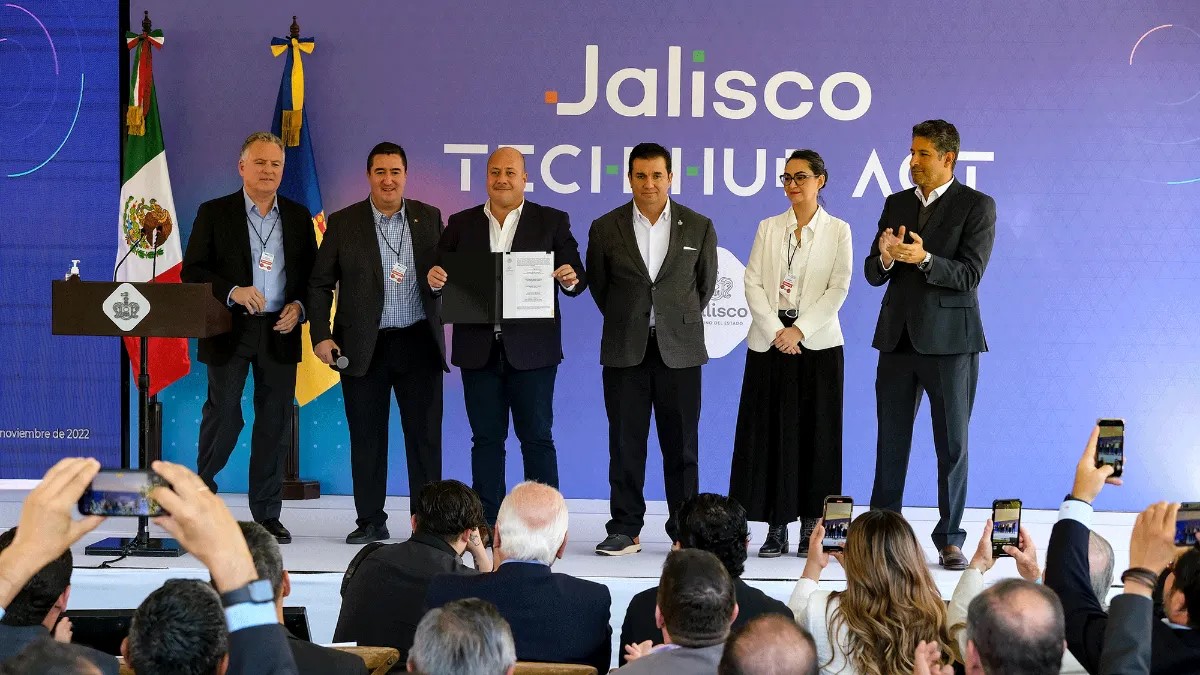 JALISCO – With the goal of surpassing US$5 billion in Foreign Direct Investment (FDI), generating 80,000 jobs in the sector and reaching US$50 billion in exports by 2030, Jalisco launched the "Tech Hub Act".
This is a public policy created to boost the capabilities of Jalisco's technological ecosystem, take advantage of nearshoring opportunities and position the state as the most important innovation and talent hub in Latin America.
"The juncture we are experiencing with the trade dispute between China and the United States, the disruption of supply chains, the events of war, the regionalization of markets and the Chip Act announced by the United States, open a unique window of opportunity for our state and our country," said the president of the National Chamber of the Electronics, Telecommunications and Information Technology Industry (Canieti) West, Dina Grijalva.
"Tech Hub Act is a public policy made under the triple helix principle. In Jalisco we have been characterized by working as a team of government, academia and private initiative," said the director of IBM's Guadalajara campus, Jaime Reyes Lancaster Jones.
Xavier Orendain, strategic general coordinator of Economic Growth and Development, explained that this public policy will be based on three pillars: the development, reconversion and linkage of talent; economic incentives and territorial reserve.
During the launch of the strategy held at the IBM plant facilities in the industrial corridor of El Salto, Orendain De Obeso explained that this project will have a budget of US$61 million by 2023, which will be allocated to the development, retraining and recruitment of talent.