Jalisco seeks commercial exchange with Thailand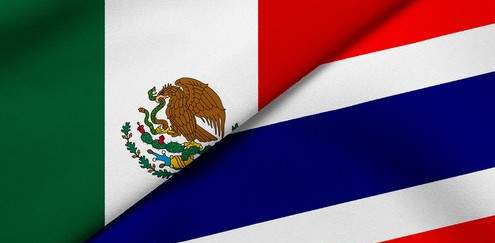 JALISCO – Since Thailand represents a potential market of 600 million people due to the trade agreements in which Jalisco businessmen participate, they met with the ambassador of that country in Mexico, Paisan Rupanichkij, in order to look for export opportunities for local products, but also to attract Thai investments to the West of Mexico.
"We are looking for closer ties and the possibility of bringing investment to our state and strengthening our production plant for export," said the president of the Mexican Foreign Trade Council (Comce) of the West, Miguel Angel Landeros.
He explained that Thai companies are interested in investing in the agribusiness, auto parts, technology, textile and tourism sectors.
"Thailand is a country with a great vocation for tourism, just like the state of Jalisco, and a promoter of the agri-food sector, information technology and auto parts, where our state has the second place in exports, as well as medical devices, to mention a few," he said.
He added that the objective of this meeting is to take steps to multiply this commercial exchange and to seek greater synergies between both parties.
Meanwhile, the honorary consul of Thailand in Guadalajara, Guillermo Romo, said that in 46 years of diplomatic relations between Thailand and Mexico, trade has grown from US$20 to US$6.5 billion.
Source: El Economista