Jalisco would export 5,000 tons of avocado per week to the U.S.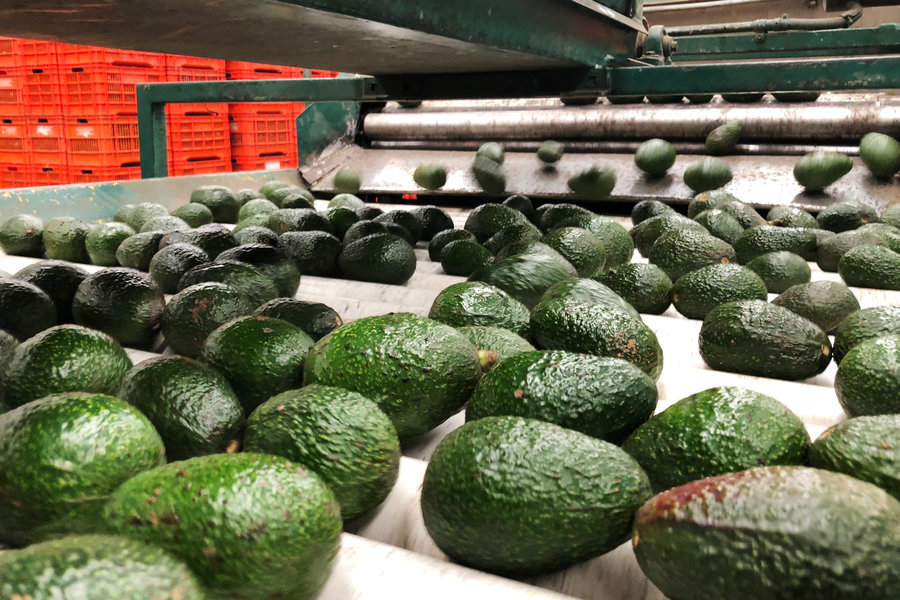 MEXICO – After the United States Department of Agriculture's Animal and Plant Health Inspection Service (USDA-APHIS) authorized the entry into its territory of Hass avocados grown in Jalisco, local producers are prepared to initially export 3,000 to 5,000 tons of the fruit per week.
According to the head of the Secretary of Agriculture and Rural Development (Sader) in the state, Ana Lucía Camacho, authorities from the neighboring country inspected and certified more than 8,000 hectares of avocado in more than 600 orchards established in the state.
Jalisco's avocado sector also has 11 packing plants that meet the requirements to export to the U.S. from the 15 pest-free municipalities in the state.
The head of the Secretariat of Economic Development (Sedeco), Roberto Arechederra, anticipated that the agency will support avocado exporters with training programs to obtain the required certifications.
"The avocado consolidates Jalisco as the agri-food leader. Agriculture is the second largest export sector for the state and this is an important support for it," he said.
According to the official, after having obtained the authorization from the United States for the export of the so-called green gold, it is now up to the companies to continue complying with the certification, taking care of the quality of the product to be exported and that all the standards are met.
According to statistics from the federal Ministry of Agriculture, Jalisco annually exports more than 113,000 tons of avocado to 30 countries, including Canada, Japan, Spain, United Arab Emirates, Russia, Belgium, Netherlands, France, United Kingdom, Hong Kong, Saudi Arabia, Uruguay, Portugal and Germany.
The growth of avocado production and exports in Mexico has been exponential, since in 1994, 6,000 tons were marketed in the United States and by 2021, Michoacan producers, the only ones authorized until then to export the fruit to the neighboring country, sent more than 1.8 million tons.
In 25 years, national avocado production tripled from 79,000 tons to 2.4 million in 2021.