Jatco invests US$29.5 million in Aguascalientes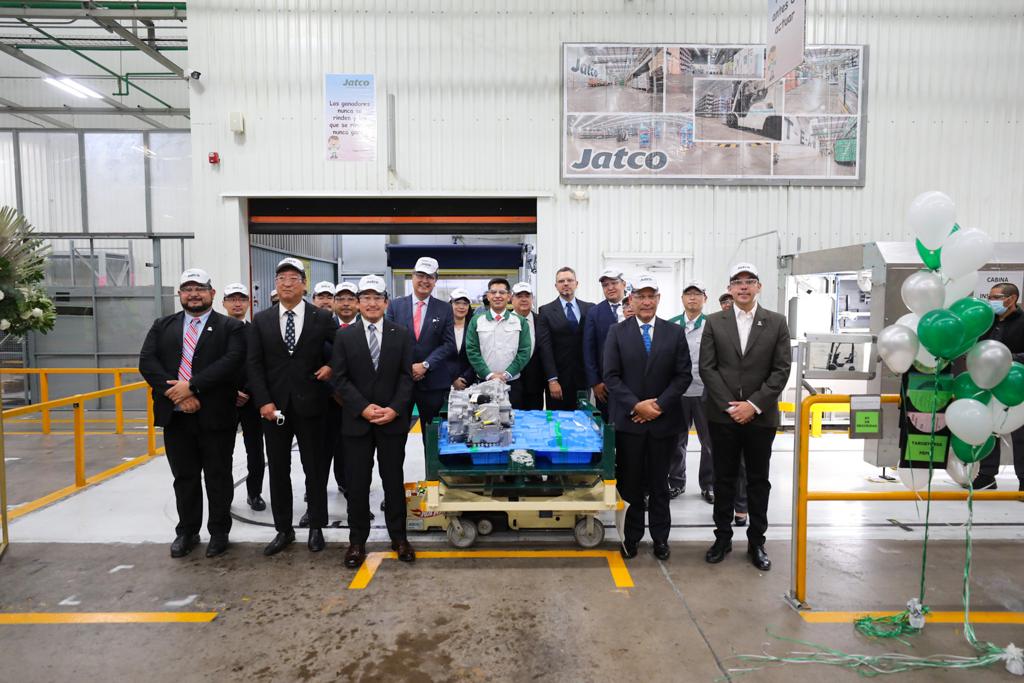 AGUASCALIENTES – With an investment of US$29.5 million and the generation of 100 and 400 direct and indirect jobs, Jatco launched the new AXO transmission for vehicles at its plant II in Aguascalientes.
Arai Takafumi, Senior Vice President of Jatco Ldt, explained that this new transmission model ,the most modern in the world for combustion vehicles, offers high efficiency in fuel saving, thus contributing to sustainable practices to protect the environment.
He commented that although the electrification of vehicles continues moving forward, the process will not happen all at once, so as long as there are gasoline vehicles, new technologies must be implemented to allow their adaptation to the new market demands.
Victor Daniel Villalobos Piña, Deputy Director of Production at Jatco II, celebrated the excellent team work done during these years by the more than 20,500 employees of the plant.
He also announced that this new production line will manufacture 26,800 units per month for export to North America.
Tomoaki Inoue, President and CEO of Jatco Mexico, said that efforts will continue to be made to achieve global objectives and goals, such as the start-up of operations of this new project.
Source: Lider Empresarial