Javier Sandoval Dueñas is appointed president of FAMEX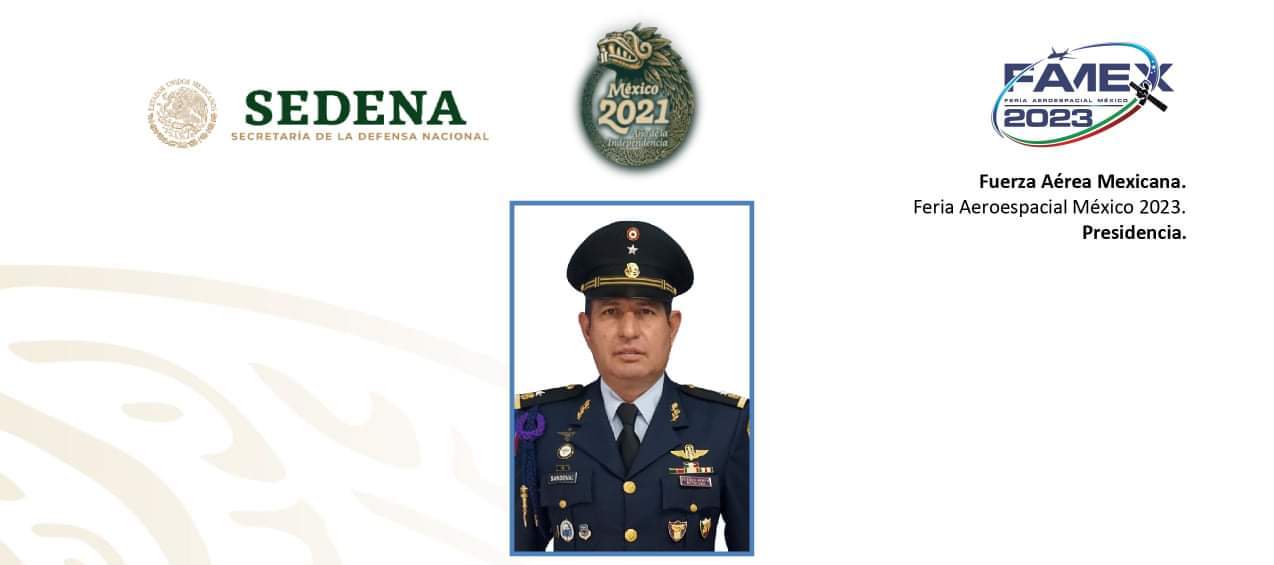 MEXICO – According to the Secretary of National Defense, Javier Sandoval Dueñas, General of the P.A.D.E.M.A. Group, was appointed as the new President of the Mexico Aerospace Fair (FAMEX).
Graduated from the Escuela Militar de Aviacion, he holds a degree in Military Administration from the Escuela Superior de Guerra, a Master in Strategic Studies from the Air War College and a Master in National Security from the Colegio de la Defensa Nacional.
In addition to a Master's degree abroad in Defense Science and Inter-American Security from the Inter-American Defense College in Washington, USA.
General Sandoval Dueñas has extensive experience in the aeronautical and military sectors having served as Academic Advisor at the Inter-American Defense College, Deputy Director General of Military Aeronautical Industry and Commander of the Logistics Complex of the Mexican Air Force.
The new president of FAMEX endorsed his complete willingness and commitment with the Ministry of National Defense through the Mexican Air Force to organize a prestigious and leading Fair in the aeronautical community, promoting the growth and development of the aerospace industry in our country, supported by a great team of professional men and women dedicated to serve Mexico.
The Ministry of National Defense, the Mexican Air Force and this Committee invite you to participate in the most important aerospace event in Latin America in its fifth edition, to be held on April 26-29, 2023.
Source: MEXICO-NOW Staff