Jiaxipera to invest US$60 million in Coahuila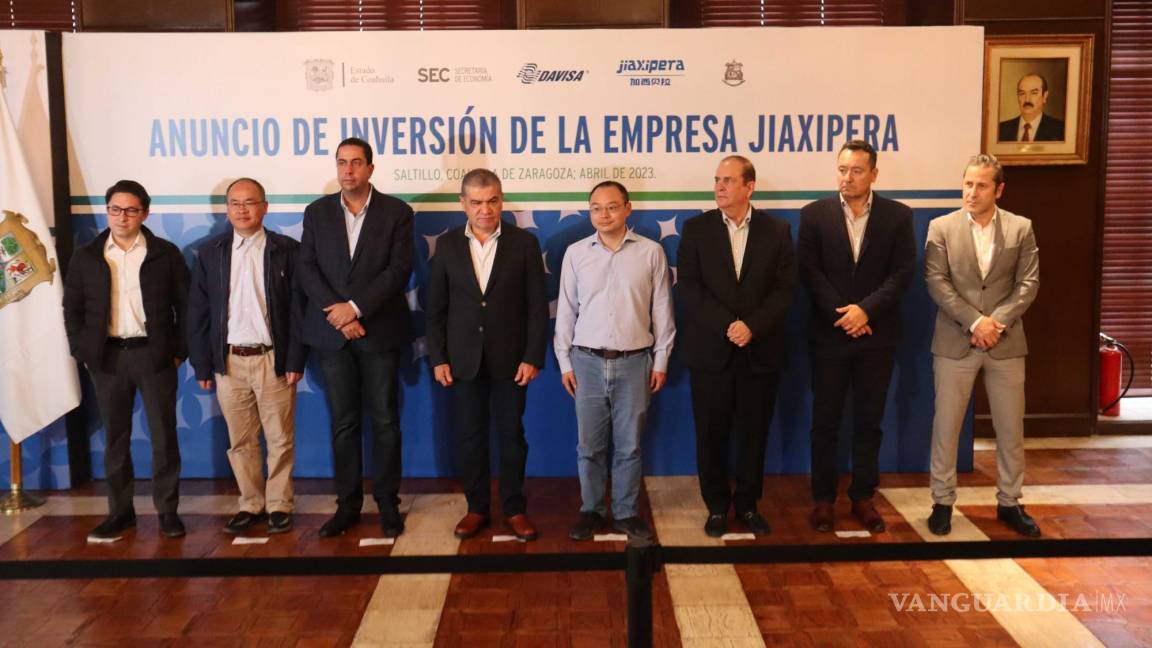 RAMOS ARIZPE, COAH – With an investment of US$60 million, Jiaxipera inaugurated its plant in Ramos Arizpe, Coahuila.
The Chinese company dedicated to the manufacture of high-efficiency refrigeration compressors, will generate 600 new jobs in the state to produce 6 million compressors per year.
"The most valuable thing we have in the state is the skilled workforce, the hardworking women and men of Coahuila in this great region who continue to set an example," said the Governor of Coahuila, Miguel Àngel Riquelme Solís.
Likewise, the General Manager of Jiaxipera, Haidong Jiang, said that one of the reasons why his company decided to invest in Coahuila was the qualified labor force that the state has, and the good relationship with the Government of Coahuila.
The Governor also informed that in the month of March, Coahuila generated 6,380 new jobs, according to figures from the Mexican Social Security Institute (IMSS), and that so far in 2023, 21,430 new jobs have been created in the state.
José María Morales Padilla, Mayor of Ramos Arizpe, indicated that thanks to the economic and security policies implemented by Governor Miguel Riquelme, his municipality has positioned itself as one of the most important industrial and economic development poles in the country.
Jiaxipera México is located in the Santa María Industrial Park, a Davisa Group park.