José Guillermo Zozaya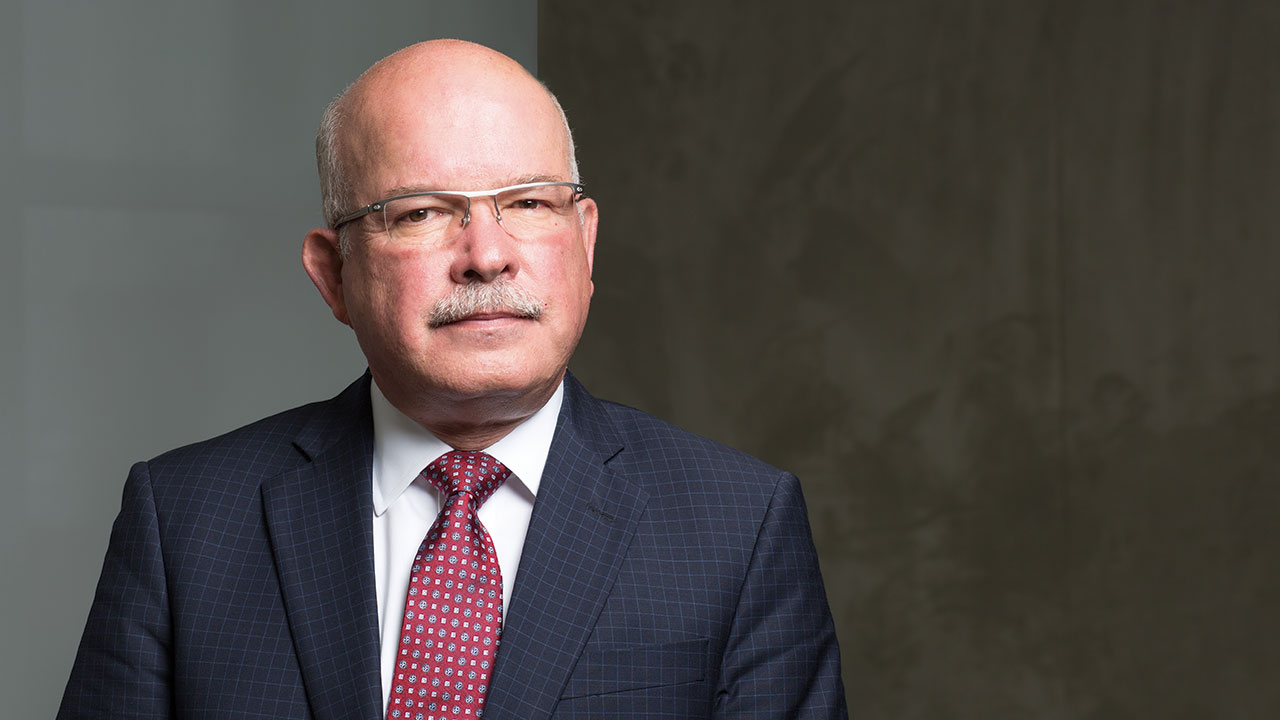 New Executive President of AMIA
By Iván Iglesias
In a complex and complicated context for world economic development, the automotive sector in Mexico, one of the three fundamental manufacturing industries of our country, has been hit hard for four years, with constant drops in its levels of national sales.
This, coupled with a pandemic that does not seem to end yet, means that the automotive landscape faces very important challenges in the near future. Amid a scenario full of challenges, the Mexican Association of the Automotive Industry (AMIA) has ratified the appointment of its new executive president, Dr. José Guillermo Zozaya, who came to take over for Eduardo Solís.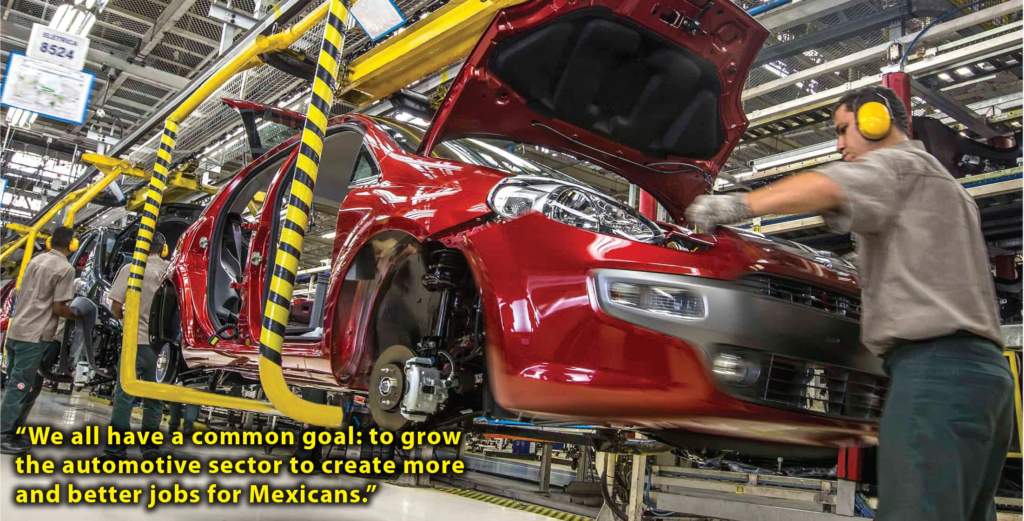 Dr. Zozaya's position: to face the coming challenges and encourage the sector to recover as quickly as possible within the context of the pandemic caused by COVID-19; in addition to strengthen the confidence of companies belonging to the sector through the USMCA so that new investments are generated and more jobs can be created in our country.
For more than 14 years, José Guillermo Zozaya was president, general manager and executive representative of Kansas City Southern of México, and was director of Legal and Government Affairs at ExxonMobil México
for nine years, AMIA highlighted in a press conference. "He has more than 40 years of experience in public, legal and international affairs, as well as in mergers and acquisitions, which definitely qualifies him to lead the AMIA in a context in which the automotive industry has been slowed down by the COVID-19 pandemic and the challenges implied by the entry into force of the new USMCA."
Following are his impressions in a special interview for MEXICONOW.
First of all, congratulations on your appointment. On a personal level, how do you feel about this new position?
I'm very motivated. I was about to retire after almost 15 years of being president of Kansas City Southern of México [a railroad company dedicated to the transportation of cargo with a 5,000 kilometer rail system in Mexico]. My mind was already on retirement and, as I was in the process of leaving Kansas City, this possibility arose and, fortunately for me, the entire board decided that I would be the new president of AMIA.
Can you tell us what is the main objective and commitment that you assume as the new president of AMIA?
To give AMIA the dimension it should have, which really responds to the importance of the most thriving sector of the Mexican economy, which is the automotive sector. This sector deserves an association that represents it at the highest level and gives it an image of what it really is. This will be an important part of the work to be done. We must reinvent AMIA, and that is what I am about to do.
And what are your main personal challenges within AMIA?
First of all, I am conducting an internal diagnosis. In parallel, I am becoming aware of the image of AMIA and the impression we have in the government sector, in the media, etc., in order to learn more about what is thought of us and thus establish a project to carry out the changes that I consider this association will require.
That is, at this moment you are shaping your personal vision as the new Executive President …
I am thinking more of an institutional vision. Having been president of the American Chamber, of the Mexican Railroad Association, of the Mexican Transportation Council, I have always said that visions must be institutional and that, precisely, it is what should be highlighted in AMIA. The Mexican Association of the Automotive Industry is an institution that must be praised (I do not come to show off in a personal way) and that must show an institutional image.
How will your relationship with the other automotive associations (INA, AMDA, ANPACT) be like?
We have already talked. Obviously, on my part there is a total openness and cooperation on those issues that are common to all of us. Of course, we will maintain a total collaboration since we are all working for the same sector, so we must all push for the same.
What will communication with the government be like in these times for AMIA?
I have felt it since day one: there is a great acceptance, a great desire to collaborate and work together. In this way we are doing it already. For me, it is a great privilege to be that bond between the automotive sector and the Mexican government, because, the truth is, I have great friends on both sides and what I want is for everything to happen and work in favor of the sector. We all have a common goal: to grow the automotive sector to create more and better jobs for Mexicans. This common goal will help us a lot in this relationship and in this cooperation.
National sales of the automotive sector come from a sustained decline for four years, while the pandemic caused by COVID-19 has pushed back production and sales levels even further. From your perspective, how can this important sector be reshaped to return to the "black numbers"?
This is a global crisis because it has affected the entire planet. However, it is not a crisis derived from a financial collapse, but rather comes from a health situation. I am convinced that once the issue of the pandemic is stabilized or controlled, the economic crisis will be left behind, since all sectors in general will recover quickly.
Is there a prognosis for this recovery?
It is too early for me to speak in those terms. I'd like to have a crystal ball to know [laughs].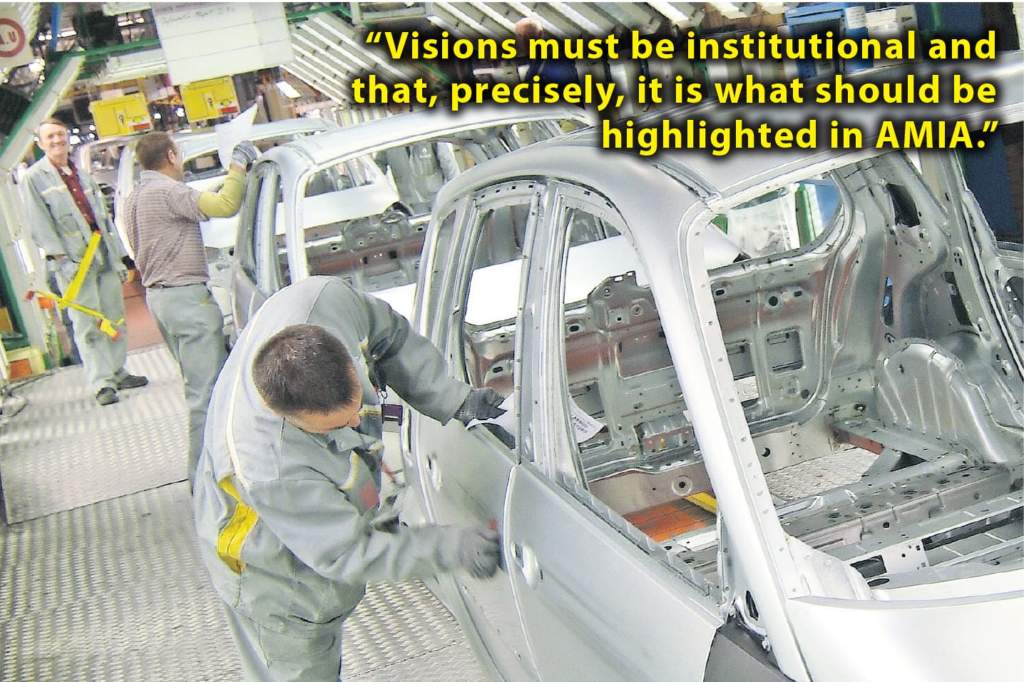 The USMCA is a new business circumstance to consider for the future of the automotive sector. What are the main challenges that this new treaty imposes for the sector?
The first challenge would be the implementation. Let us remember that modifications on the value of the regional content were made and that part must be agreed between the three countries in order to know how this issue will be determined. This part is the one that is currently receiving the most attention in Mexico, the United States and Canada within the automotive sector. I have already had my first meetings with great collaboration coming from the Mexican government; we've been in talks as well with the governments of the other two countries.
What is the general message you want to give the automotive sector as the new president of AMIA?
I am very grateful for the trust you have placed in me and I am not going to disappoint you; I have come to turn AMIA into an institution worthy of the sector it represents.