New industrial park to be built in Juarez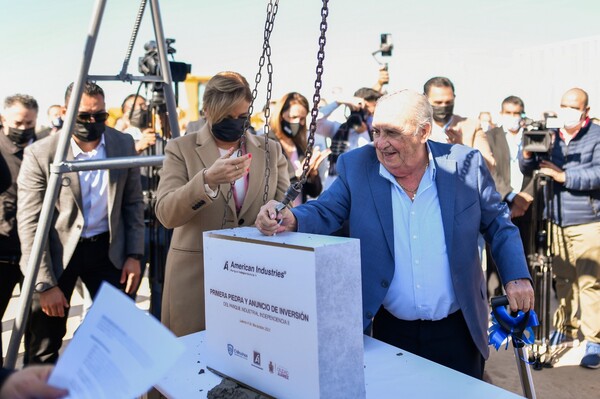 JUAREZ – As part of her tour of Ciudad Juarez, Governor Maru Campos Galvan laid the first stone and led the investment announcement of what will be the Independencia II Industrial Park, which will be built by American Industries and involves an investment of more than US$13 million.
In her message, the Chief Executive Officer celebrated that this Park will generate 3,000 jobs and 1,000 jobs during the construction stage.
"Juarez is a land of work and prosperity, and American Industries has been key to make our virtues known around the world", she stated.
The Governor explained that the geographic position is an invaluable opportunity for Chihuahua, an opportunity that American Industries has developed for more than 40 years and has been able to position the work of the people of the State around the world.
"Chihuahua is a reference among others for its automotive, electronics and pharmaceutical industries, and for its remarkable development of the aerospace cluster. Today we are here to open a new chapter in this success story," she said.
Campos Galvan stated that this event is a symbol of the trust that American Industries has placed in the current state administration
Source: Corresponsales