Juárez continues to rise in formal employment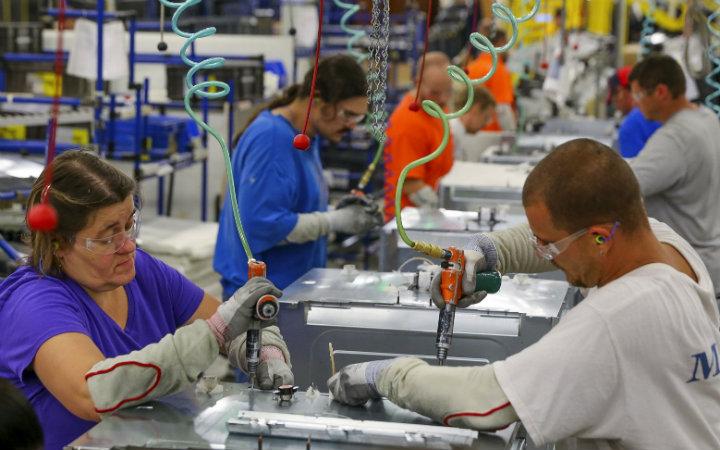 JUAREZ – From February to March of this year, Ciudad Juárez added 2,703 formal jobs—going from 476,290 affiliates before the IMSS to 478,993.
With the number of positions created in March, in the first quarter of 2021 there were 11,980 new jobs, while compared to the third month of 2020, employment increased by 22,444 positions.
Alejandro Sandoval Murillo, president of the Mexican Institute of Finance Executives (IMEF), commented that although 2020 was a difficult year due to the COVID-19 pandemic, for Juárez it only represented a pause.
Data from the Mexican Institute of Social Security (IMSS) show that 3,493 formal jobs were created in the first quarter of 2020, while in March of that year 3,323 were lost, that is, the coronavirus pandemic erased the gain there was.
The loss of jobs in 2020 continued in April and May in the face of restriction measures to contain the spread of COVID-19, although in June it began to rebound and has remained so ever since.
According to the expert, the recovery of Juárez is thanks to the presence of the maquiladora industry, which accounts for 67% of the entity's workforce.
"The maquiladora reactivation allowed a boom of economic stimulation, which stands out in the generation of employment. It is not a situation to think about wealth, but it is that the unemployment situation has not been as serious as at the national level," he said.
The IMSS statistics show that the maquiladora industry was the one that propped up employment in March of this year, by creating 973 more jobs than there were in February, when it lost 1,582.
Services for companies also rebounded and closed the third month of 2021 with 715 new affiliates before the IMSS in the monthly rate. Construction generated 335 new places and social services 254, while the communications and transportation sector created 192.
In the case of commerce, it grew by 181 affiliates, the electricity industry by 51, and the agricultural business by two.
The extractive industry was the only sector that remained unchanged during March.
In all of Chihuahua, 4,971 formal jobs were created during March of this year, so the figure for Juárez was the equivalent of 54.4%.
Source: Diario.mx