Juarez, fourth city with the highest industrial demand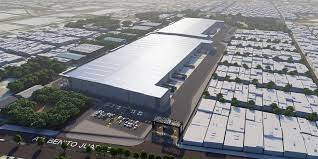 JUAREZ – During 2021, Ciudad Juarez ranked fourth in terms of cumulative gross industrial demand, Solili reported in a press release.
This border industrial market was only surpassed by Monterrey, CDMX and Tijuana.
Ciudad Juarez, with more than 612 thousand square meters of annual demand, is recognized as an outstanding manufacturing and transformation center.
Its border location has been of vital importance in boosting its export activity.
In the last quarter of 2021, gross demand exceeded 121 square meters, registering an increase of 183% over the same quarter of 2020.
This was due to requests from companies in the manufacturing, logistics, automotive, medical, plastics, electronics and shelters industries.
During this quarter, the construction of six properties was completed, adding close to 90 thousand square meters, with 95% already occupied.
With an inventory that exceeds 6.7 million square meters, companies are looking for a presence in Ciudad Juarez when choosing an industrial site in Mexico.
Source: Inmobiliare