Juarez returns to orange at the epidemiological traffic light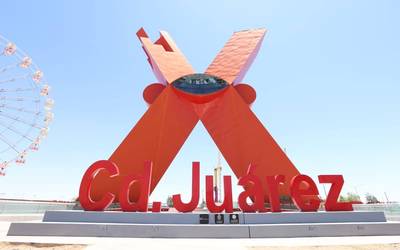 JUAREZ – The Juarez Region, which includes ten municipalities in the border area with the United States, will change its epidemiological traffic light to orange, while the Chihuahua Region will remain in yellow, announced Health minister Eduardo Fernandez Herrera.
The Juarez Region includes the municipalities of Juarez, Ahumada, Ascension, Buenaventura, Casas Grandes, Galeana, Guadalupe, Janos, Nuevo Casas Grandes and Praxedis G. Guerrero, where all the indicators of the development of the disease, register a lack of control in the last days.
Fernandez explained that in the case of Chihuahua, six weeks ago the entity was divided into two regions (Juarez Region and Chihuahua Region), due to the difference in the behavior of the pandemic in each area.
He warned that if Chihuahua continues with the relaxation shown in recent days, it is not discarded that in 3 or 4 weeks Chihuahua and the southern region of the state will enter into a similar scenario to Juarez.
Source: Diario.mx