Juárez stood out in job creation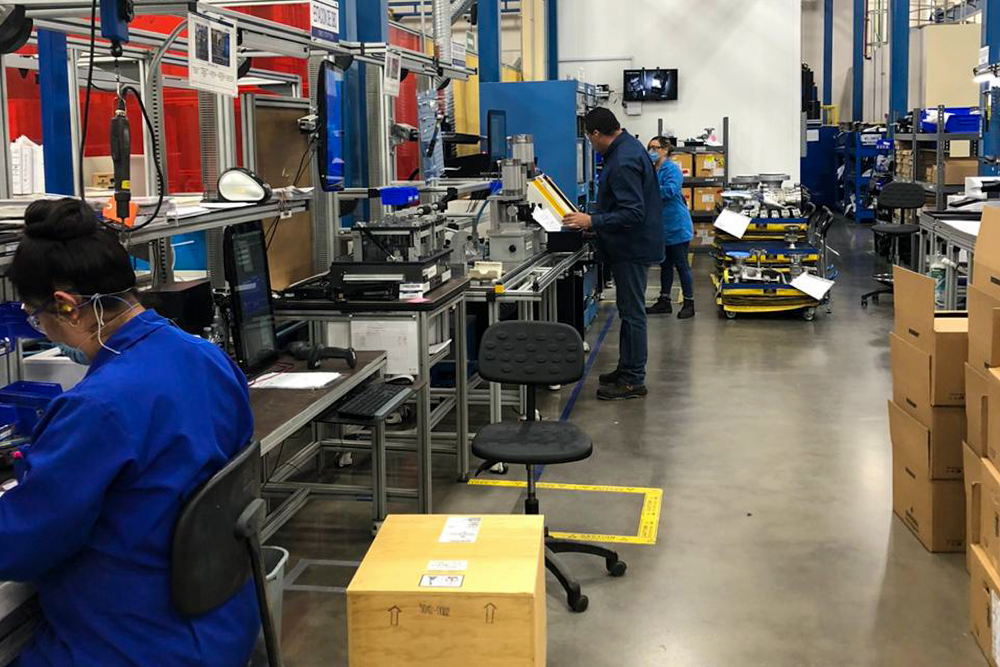 JUAREZ – Despite the fact that Ciudad Juárez closed December with a monthly loss of 4,378 formal jobs compared to the same month of 2019, it still created 13,957 more jobs, which made it stand out at the national level thanks to its industrial activity.
Juárez was one of the only cities in all of Mexico that had a growth in formal employment thanks to the development of the maquiladora industry.
Data from the Mexican Institute of Social Security (IMSS) show that in December 2019 the number of affiliates in Juárez totaled 453,056, a figure that rose to 467,013 in 2020; that is, the annual growth was 3.08%.
However, in November 2020 secured jobs totaled 471,400, which represented a 0.93% drop in the monthly rate.
By sectors, the transformation industry was the one that saved employment in that city. In all of 2020, it generated 20,958 formal positions, and in December it lost 1,956.
Another sector that showed annual growth thanks to the maquiladora industry was the transport and communications industry, closing December 2020 with 734 more jobs than 2019. However, in the last month of 2020, 210 people were discharged.
The agricultural industry ended the year with 16 more jobs in the annual comparison but lost seven in the monthly.
The electricity industry had the same behavior, having hired 40 new workers in the last year, although three of them were terminated in December.
The health crisis that kept dozens of businesses closed caused this sector to have drops in both the annual and monthly rates. From November to December, 810 people were laid off, which meant that, compared to the last month of 2019, the losses were 1,055 workers.
The business services sector was another of those most affected by the pandemic. In one year, it lost 4,714 formal jobs, of which 1,035 were in December.
Although social and community services had managed to recover from the coronavirus crisis, from November to December 408 people were let go, but compared to the last month of 2019, there were just 77 fewer places.
Construction was the only sector that registered growth in the monthly comparison, finishing 2020 with 51 new jobs, although for the whole year the fall was of 1,916 jobs.
According to data from the IMSS, Chihuahua was one of the only three states that had a growth in job positions throughout Mexico compared to December 2019.
Source: Diario.mx