JuventudEsGTO and AEM sign aerospace agreement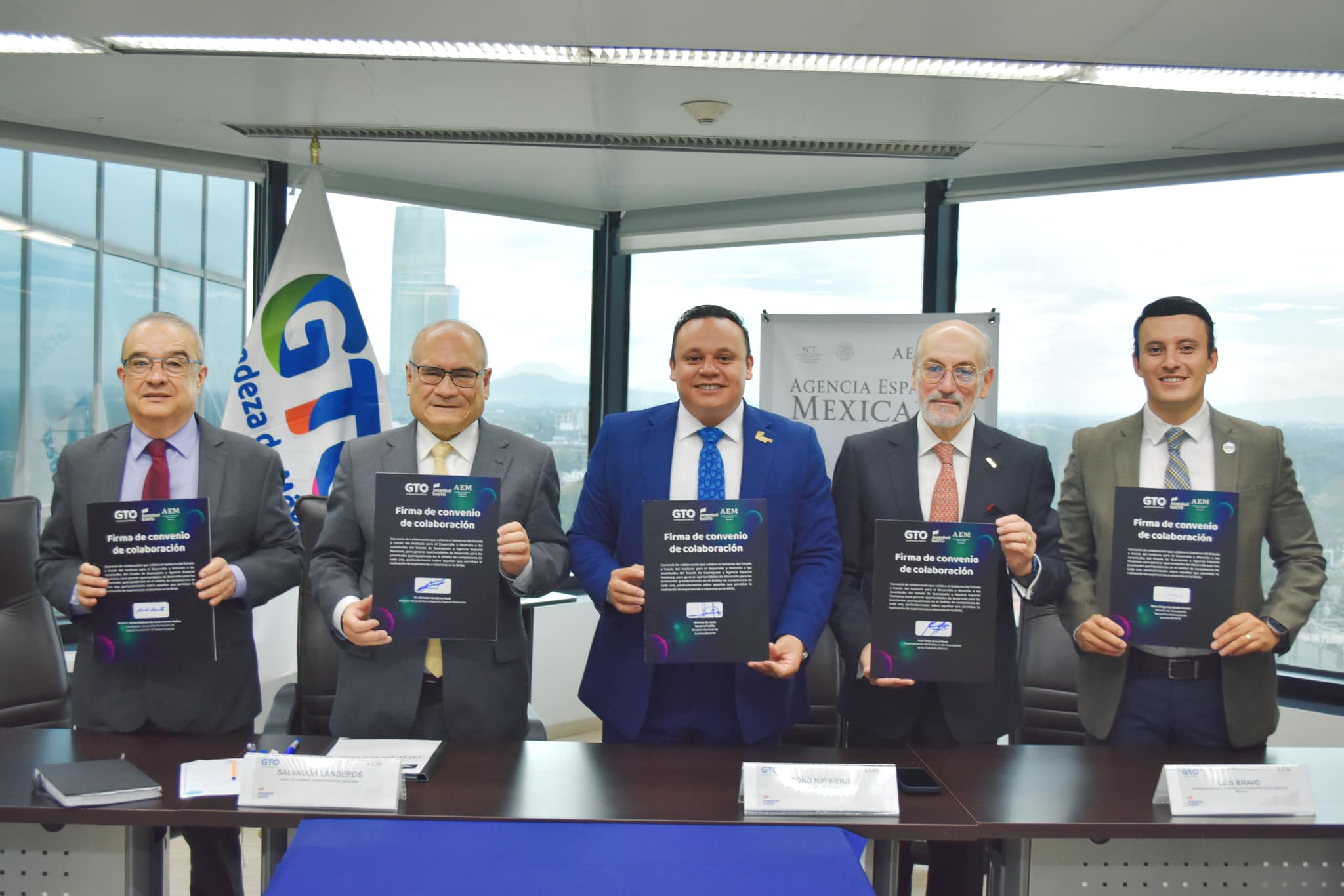 GUANAJUATO - In an effort to promote the interest and participation of young people from Guanajuato in the aerospace industry, JuventudEsGTO signed an agreement with the Mexican Space Agency, bringing them closer to the exciting world of space and technology.
"We are very grateful that they allow us to be their allies; this signing is a milestone for Guanajuato and for Juventudes. We have a clear objective: to provide the best development opportunities for the young people of our state," said Toño Navarro, general director of JuventudEsGTO.
He added that in Guanajuato a strategy focused on innovation and entrepreneurship is being implemented, as well as the alliances that will allow it to continue on this path.
Through this partnership, the young people of the state of Guanajuato will have the opportunity to explore and learn about scientific and technological advances in the aerospace field; in addition, the participation of students in educational programs and events related to this industry will be promoted.
In recent years, Guanajuato has experienced a remarkable and sustained industrial growth, consolidating itself as one of the most dynamic and attractive economic engines in Mexico.
For this reason, the current and future generations are expected to be prepared and respond to this growth.
For its part, the Mexican Space Agency is recognized for its work in the development and promotion of space projects in the country, committed to providing educational resources and possible internship opportunities for young people interested in entering this sector.
With this pioneering agreement, JuventudEsGTO and the Mexican Space Agency reaffirm their commitment to education, innovation and the development of new generations, while strengthening the relationship between youth and the aerospace industry in the state of Guanajuato.