Katerra Closes Its Phoenix Site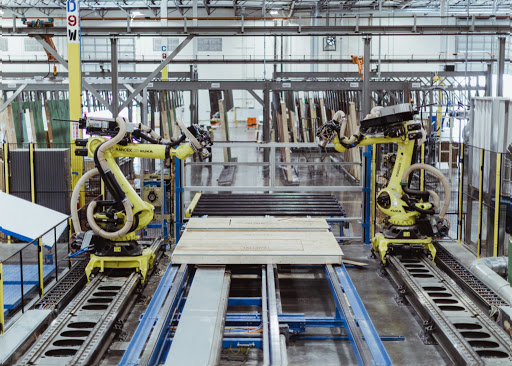 High-tech offsite construction pioneer Katerra closes its original building components factory in Phoenix, Arizona, letting go 200 workers, the startup informed.
"Now that our Tracy factory is coming online, we will close the smaller Phoenix manufacturing facility. Opened in 2017, Katerra's 250,000-square-foot Phoenix factory was our first building components manufacturing facility. As a semi-automated factory, the Phoenix plant represents our first-generation approach to building component manufacturing, which we have advanced to fully automated processes at Tracy," the company stated in a press release.
Construction of the California factory is nearly complete. The Tracy factory will be used to build added lines of prefabricated components, including windows, steel walls, as well as bathroom and kitchen kits.
The company is also expanding its manufacturing footprint to serve the South and Central U.S. markets with a new 600,000-square-foot building components factory in San Marcos, Texas. The San Marcos factory will feature the same production lines, advanced technologies, and will create more than 500 full-time jobs. Construction of the San Marcos factory is slated to begin in early 2020, with production starting in 2021.
Katerra also intends to establish a manufacturing presence on the East Coast for projects in the region.