Kavak inaugurates automotive reconditioning plant in Queretaro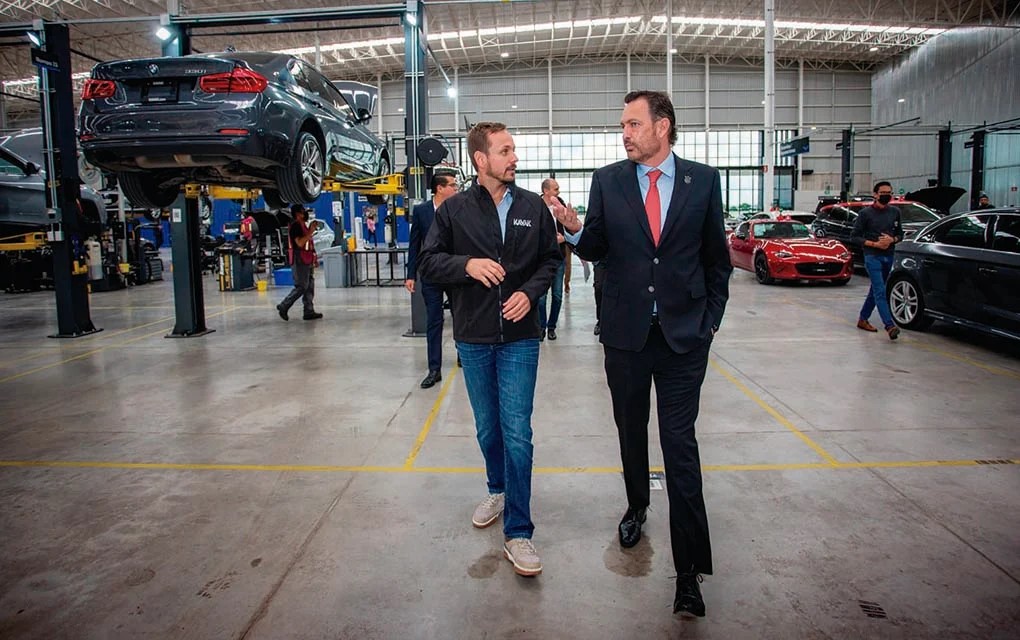 COLON, QRO – Kavak, a Mexican company dedicated to the purchase and sale of used cars, began operations at its new automotive reconditioning center, located in Colon, Queretaro.
This unit has the capacity to recondition 3,000 cars per month. The new facility has 60,000 square meters in the KAIZEN Industrial Park, as well as 25,000 square meters of warehouse space.
It is the company's third largest vehicle reconditioning center in Mexico, after those it operates in the State of Mexico and Jalisco. With this logistics complex, Kavak seeks to strengthen its operations and continue with its strategy of formalizing the fifth largest automotive market in Mexico.
"Queretaro represents one of the fastest growing markets for the company. The entity has an average of 100,000 transactions per year for the purchase and sale of pre-owned vehicles; however, it is estimated to be a market with a value of almost US$1.5 billion," explained Alejandro Guerra Escamez, CEO of Kavak Mexico.
Kavak is considered the most valuable private startup in Latin America, with a valuation of more than US$8.7 billion. It currently has a presence in 24 cities in seven countries; it has 7,000 employees in 75 logistics centers, as well as an inventory of 28,000 vehicles.