KB Rail starts operations in Coahuila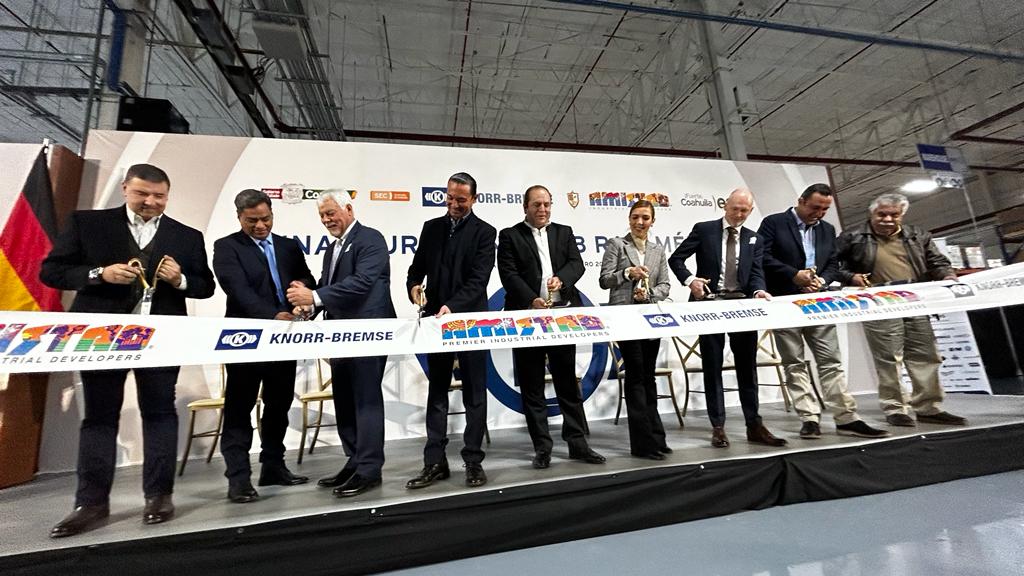 ACUÑA, COAH – With an investment of US$4.2 million and the generation of 200 jobs, KB Rail Mexico, located in the Amistad Industrial Park, started operations in Acuña, Coahuila.
The minister of Economy of the State, Claudio Bres Garza stated that Coahuila was becoming the most important Railway Cluster in the Mexican Republic.
Together with the directors of the international company, which has been manufacturing products for locomotives and freight cars since 1991, Ulisses Camilo and Nicolás Lange, as well as the municipal president, Emilio Alejandro de Hoyos Montemayor, Bres Garza cut the inaugural ribbon of the company in the border city.
"Thank you very much for being here, for being the business card of Coahuila, of Acuña and of Mexico, to these companies and these investments that do not continue to arrive from abroad," the secretary emphasized.
Bres Garza indicated that it is expected that by the end of this year, approximately 200 new railroad cars will be produced in Coahuila every day.
Ulisses Camilo, president of New York Air Brake's North American Division, highlighted the interest of the corporation, Knorr-Bremse's center of competence for heavy freight rail control systems, in positioning itself in this community, and thanked the team for their contribution.
Nicolas Lange, Head of the Germany Division, expressed his pleasure at launching this new venture. "We have had difficulties, like in China and Russia, and we have to look at this Market that is growing strong in America. This is our time to be here, I am sure it is a first step and we still have a lot to do in Mexico," he said.
In his intervention, the municipal president of Acuña, Emilio Alejandro de Hoyos Montemayor, expressed that this investment translates into the possibility of accessing more and better job opportunities.
"Acuña is a border in full economic development, with the generation in 2022 of 5 thousand new jobs, which closed in more than 50 thousand", he asserted.
Also present at the ceremony were Claudio Ramón Aguirre, president of Parques Amistad; federal deputy Brígido Ramiro Moreno Hernández; Ángel Urraza Dugay, director of Economic Development of the Municipality, and directors of the company.