Kia Rio was the best-selling car in 2022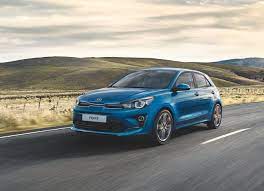 MEXICO – Kia's Rio subcompact, in its two versions, became the best-selling vehicle in Mexico with 50,958 units at the end of 2022, overtaking Nissan's Versa compact, reported the Korean brand.
"In its sedan and hatchback configurations, the Kia Rio proudly manufactured in Mexico achieved an unprecedented milestone for the Korean brand, by positioning itself as the number one selling car in the domestic market in 2022," the company highlighted.
According to INEGI's automotive report, the subcompact Rio sedan increased by 43.6% in sales from January to December 2022 versus 2021, where the brand sold 36,433 units versus 25,369 cars.
Meanwhile, sales of the Rio Hatchback increased by 47% at the end of 2022, selling 14,525 units compared to the 9,880 units reported in 2021.
"We are very proud of the results obtained in 2022, which position the Kia Rio as the favorite car of Mexicans. I am deeply grateful for the efforts of the entire network of distributors and collaborators for the achievements we obtained in this challenging year," said Horacio Chávez, managing director of Kia Mexico.
The Korean company assembled 97,447 units of the Rio model, both sedan and hatchback, from January to December 2022. Of this amount, 52% was destined for sale in the domestic market and the rest was exported to the world.