Kiriu invests in the State of Mexico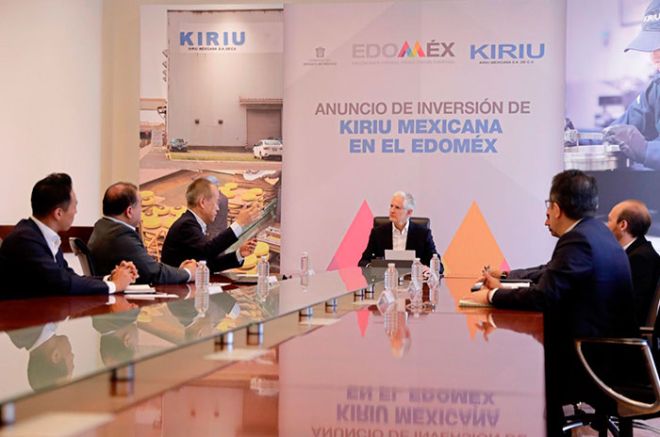 STATE OF MEXICO - Kiriu, a leading manufacturer of automotive brake cylinders, discs and drums, announced a significant investment in its plant located in Lerma, State of Mexico.
The governor of the State, Alfredo Del Mazo Maza, informed that this investment will be made in order to strengthen the company's production processes, increase its supply capacity and consolidate its position in the automotive industry.
The investment plan contemplates the transfer of two production lines from the United States to the Kiriu plant in Lerma. This strategy will generate 95 new jobs and provide growth opportunities for both Mexican workers and the automotive industry at the state and national level.
Governor Del Mazo highlighted the confidence that the business sector has in the State of Mexico, which is reflected in investment projects such as Kiriu.
In response to this confidence, the state government will continue to work on expanding the state highway network, improving security and modernizing infrastructure and industrial real estate developments, with the goal of attracting more investment to the state.
The automotive industry in the State of Mexico has proven to be one of the main generators of growth and opportunities. With 354 economic units, it represents 12.6 percent of the state's added value. During the current administration, it has generated more than 51,000 jobs and approximately 60 percent of the state's exports.
Kiriu's plant in Lerma is recognized as one of the most productive in the country. With a workforce of nearly 700 employees, including 20 percent women, the plant produces 760,000 automotive parts per month, meeting the highest quality standards.
Kiriu has constantly strengthened its products through innovation and continuous improvement, which has allowed it to become a supplier of leading brands such as Nissan, General Motors, Volkswagen, Mazda, Honda, Audi and Ford, among others.