Kohler builds its fourth plant in Nuevo Leon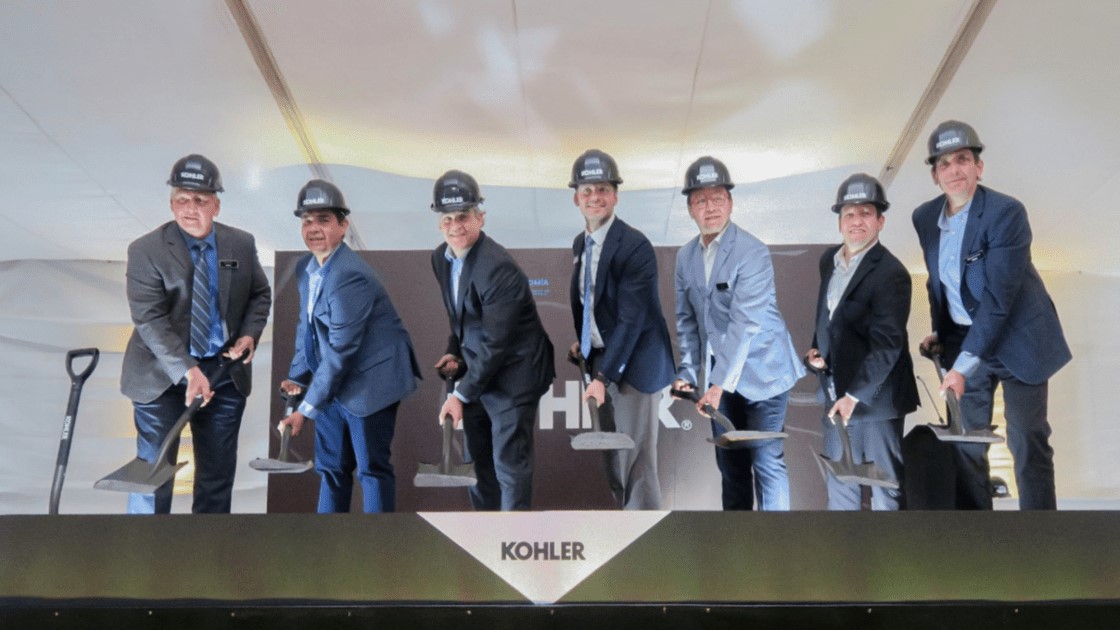 NUEVO LEON – With an investment of US$200 million, the U.S. company Kohler, leader in faucets and accessories for bathrooms and kitchens, began construction of its fourth plant in Nuevo Leon and first faucet plant in Latin America, which will be ready in July of next year. The company expects to create around 1,600 jobs over the next 10 years.
"We are very happy because today Kohler announced an investment of more than US$200 million, and the creation of more than 1,600 jobs, the important thing is that it is a high-tech plant, automated, with robots and skilled labor of engineers of different levels," said Ivan Rivas Rodriguez, minister of Economy of Nuevo Leon.
Norbert Schmidt, Senior Vice President of Operations of Kohler's Bathroom and Kitchen Division, explained that the fourth plant will be built on a 60-hectare site, where they will manufacture faucet products to meet the growing demand of the retail and construction markets.
"There are four plants in Nuevo Leon, this cannot be achieved without the help of the local authorities, we are committed to the region," Schmidt emphasized.
He pointed out that during the last two years they had a 40% growth in sales, due to the COVID-19 pandemic.
Tom Paulus, vice president of operations of Kohler Wrenches and Metals, said that in addition to celebrating the laying of the first stone at this plant, they are celebrating 20 years of presence in the city of Reynosa, Tamaulipas, where they have stainless steel associates.
"There are more than 1,500 positions for this location, here we will carry out advanced manufacturing processes, which will incorporate intelligent factory elements with robots in the assembly processes," said the executive.
The company was founded in 1873 in Wisconsin, United States, and is a leader in innovation, technology and design; it has four lines of business: bathrooms and kitchens; interiors; power generators and hospitality.
Source: El Economista