Kohler to invest US$181.2 million in Guanajuato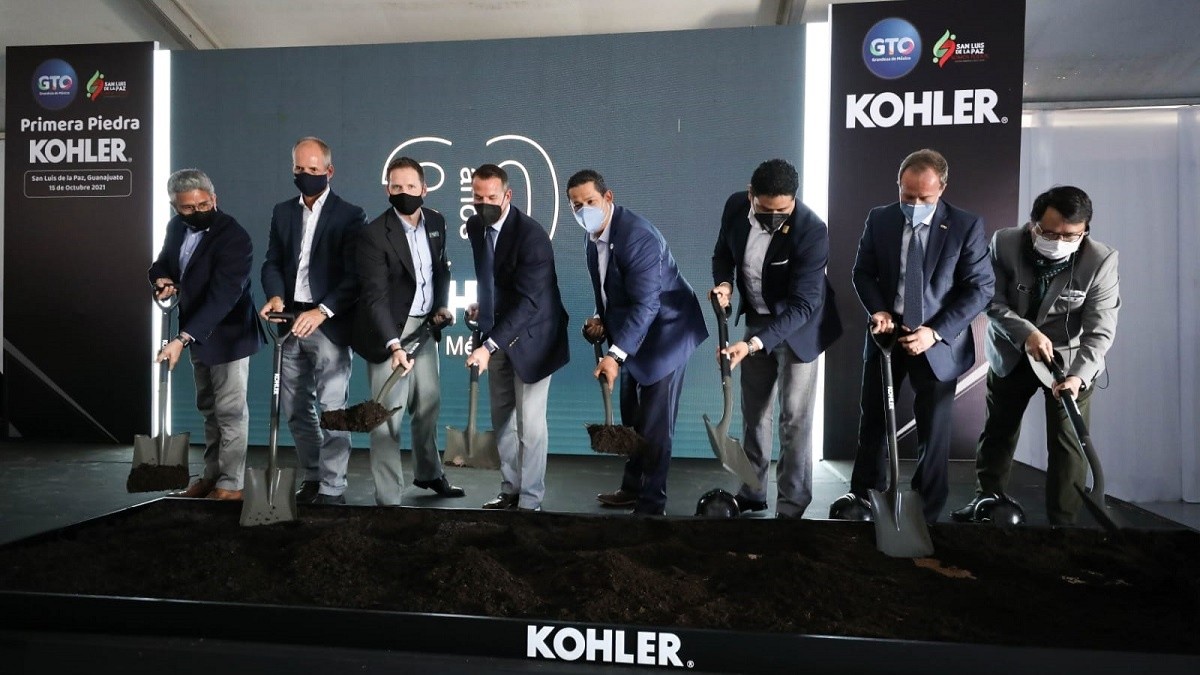 GUANAJUATO – Kohler arrives in San Luis de La Paz, Guanajuato with an investment of US$181.2 million and a commitment to generate 886 direct jobs.
Kohler is a leading U.S. company in the production and design of kitchen furniture, bathrooms and decorative products, which has also successfully ventured into other business areas such as energy, hospitals and real estate.
The Governor of the State, Diego Sinhue Rodriguez Vallejo, highlighted that the Kohler Bajio project, which is starting up, is for the Kitchen and Bathroom Division; its production will be basically for export, although it will also seek to conquer a very important segment of the Mexican market.
The Governor emphasized that Kohler's arrival in Guanajuato also means the consolidation of the construction, ceramics and materials sector in the state, with companies of great prestige and world class.
The President and CEO of Kohler Co, David Kohler, thanked the state authorities for their support to undertake this project, with which they will contribute to improve the quality of life of the people of this region.
"We are celebrating 30 years of investment in Mexico, when we arrived in Monterrey in 1991, now we are coming to Guanajuato, where we will have one of the most important plants we have in the world", he added.
The event was attended by the Mayor, Luis Gerardo Sanchez Sanchez, and the minister of Sustainable Economic Development, Mauricio Usabiaga Diaz Barriga, as well as the President of the State Congress, local Congressman Armando Rangel Hernandez.
Source: Cluster Industrial