Konveyör shows interest in Aguascalientes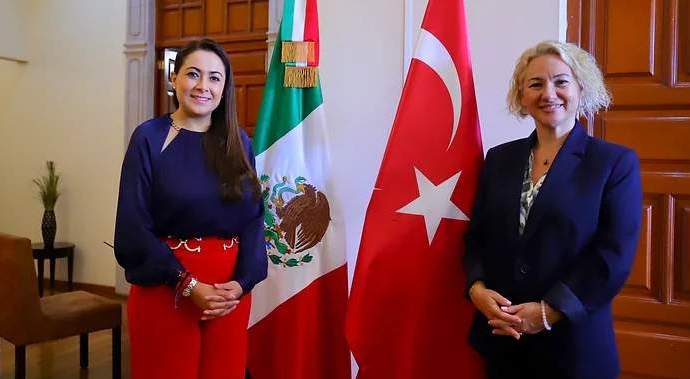 AGUASCALIENTES - Executives from the Turkish company Konveyör expressed their appreciation to Governor Tere Jiménez for the competitive advantages of Aguascalientes, which they considered a strategic logistical location for their expansion projects.
In this regard, the governor of the state highlighted the important potential that Aguascalientes has, not only in economic and industrial matters, but also in terms of infrastructure, quality of human capital, public safety, strategic location and connectivity, among other advantages.
"We are the logistical point of the American continent; in Aguascalientes investments are safe because there is the rule of law, but above all because we are noble and hard-working people who fight and work hard every day to progress," Tere Jiménez told them.
For her part, Onsun Kaya, financial director of Konveyör, informed the governor that the company she represents is dedicated to the manufacture of refrigeration and air conditioning components; she said that, at the end of 2022, the total turnover of this company exceeded 200 million euros and the number of employees reached 3,200.
She specified that they currently have six plants in Turkey and one more in Poland, while they are already exploring the possibility of establishing themselves in Mexico; she also said that some of Konveyör's main customers are Whirlpool, Samsung, Bosch, Mabe, Electrolux, B/S/H, Liebherr, Nibe, Alpha, Arctic, Hussman, Miele, Frigoglass, Gorenje, Emerson-Copl.