Lamborghini inaugurates new showroom in Monterrey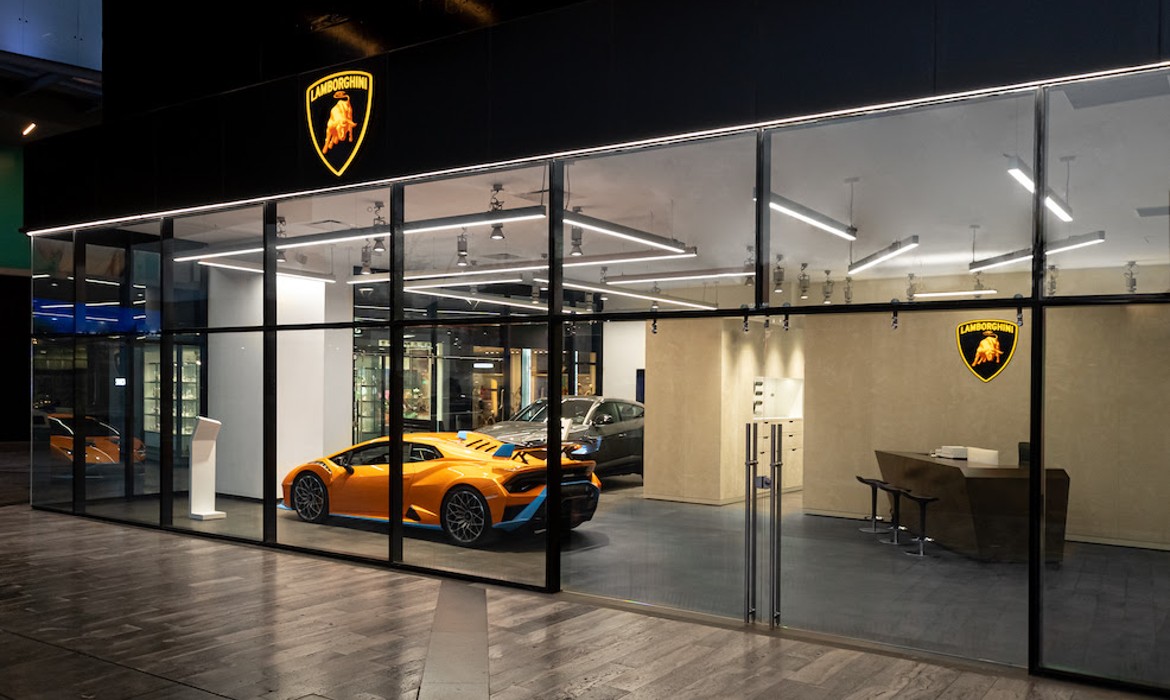 MONTERREY, NL – Lamborghini, the best-selling exotic car brand in Mexico, announces the grand opening of its new showroom in Monterrey. The facility reaffirms the brand's commitment and new design direction for the future.
Starting with striking exteriors, Lamborghini breaks the mold of the standard agency with a pure, contemporary design that is consistent with the brand's core values.
The opening event was attended by Andrea Baldi, CEO of Automobili Lamborghini America, along with Martin Josephi, general director of Lamborghini Mexico, Manuel Sainz, commercial director, Fernando Macias, managing partner and Adolfo Garza, brand manager, who showed off Lamborghini's new design aesthetic and the full range of models for a select group of guests.
"Mexico is a very important market for Lamborghini and, Monterrey is one of the most prosperous metropolitan areas in the country, with the ideal location to expand the brand's commercial footprint," commented Baldi.
The new state-of-the-art showroom will enhance the customer experience, and prepares for the transition to a new era of electric cars starting in 2023.
Lamborghini Monterrey, is the perfect canvas for the Urus SUV, the flagship Aventador LP 780-4 Ultimae and for the new Huracan Tecnica, the next-generation masterpiece designed to deliver the ultimate experience on both road and track.
It is worth mentioning that this model made its world debut in New York in April 2022, has a 5.2-liter naturally aspirated V10 engine with an output of 640 hp at 8,000 rpm. It also has a top speed of 325 km/h and can accelerate from 0 to 100 km/h in 3.2 seconds.
Source: Cluster Industrial