Laredo to open border crossings in June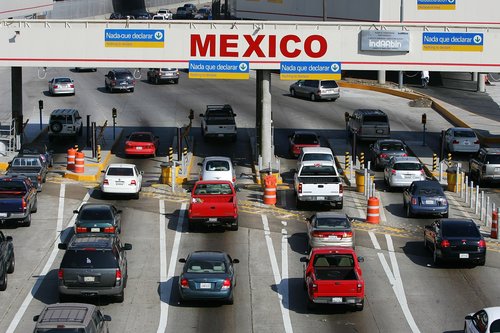 LAREDO – In the coming weeks, U.S. land customs with Mexico and Canada could be opened, Homeland Security (DHS) officials said, through Customs and Border Protection (CBP).
"Land customs between Canada and Mexico with the U.S. have been closed to "non-essential" traffic since March by an order that could extend until mid-June, but mayors of border cities, authorities and agencies related to economic development and cross-border trade, are requesting that this restriction be officially removed," local officials said.
They noted that so far temporary travel restrictions, as a health measure against Covid-19, have affected small and medium enterprises along the U.S.-Mexico border.
"These companies mostly belong to the hotel and restaurant industry, as well as direct or retail stores, since Mexican visitors and buyers in turn represent more than 50% of retail sales in most Texas border communities, where cross-border interactivity is the engine of the economy," they explained.
The Texas Border Coalition (TBC), has spoken out in support of reopening and ending temporary immigration measures, as the economy of the border region is not only hit by business closures, but by the natural exchange of tourism between the intertwined economies.
Source: El Financiero