LaZboy settles in Sonora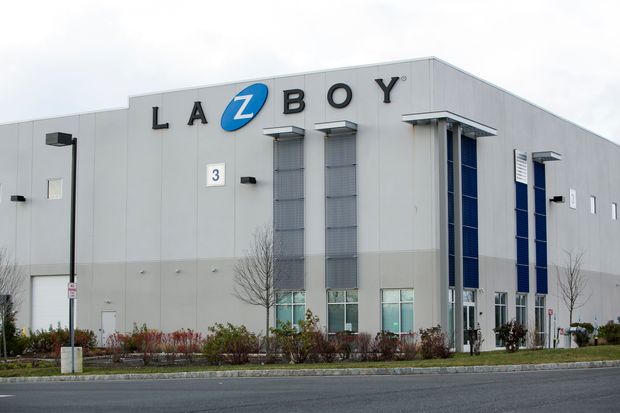 HERMOSILLO – Sonora continues to be a leading territory due to its ongoing capacity for economic reactivation during the health crisis, announced the Mexican Institute for Competitiveness (IMCO), and it continues to demonstrate it with the start of operations of the LaZboy company in San Luis Río Colorado, creating 500 new jobs, said Gov. Claudia Pavlovich Arellano.
In a virtual inauguration, accompanied by the Secretary of Economy Jorge Vidal Ahumada, the governor affirmed that each time a new industry is installed in Sonora, she encourages people to continue working hard and to continue strengthening the bridges that link this entity with the United States, consolidating the Megarregion Sonora-Arizona.
"We have many reasons to be happy, because despite this pandemic, despite everything we have experienced, Sonora is among the states with the greatest economic recovery and that has generated great tranquility and certainty that we can move forward after this difficult time," she expressed.
Governor Pavlovich thanked the LaZboy company for establishing itself in Sonora, as it is one of the main giants in the manufacture and sale of furniture in the United States, and this state has everything necessary to help the company continue being the best.
Shane Gable, Regional Vice President of LaZboy, celebrated that the company was able move to San Luis Río Colorado after two years. Everything was possible, he said, because of the teamwork between the state government, the local government and the company.
Santos González Yescas, municipal president of San Luis Río Colorado, thanked LaZboy for settling in that municipality. He affirmed that thanks to the teamwork with the Secretary of Economy Jorge Vidal and the director of ProSonora, Enrique Ruizy, more employment and economic investment are generated in favor of said municipality.
On his part, the Secretary of Economy Jorge Vidal Ahumada explained that LaZboy is a leader in the furniture industry with a presence in 65 countries. It is the leading producer of chairs and the second largest manufacturer of residential furniture in the United States, so it is very important that it has reached the San Luis Río Colorado region, because it will generate 500 new jobs and it will be a long-term movement for the company.
Source: Expreso