Leading global company in the medical industry arrives in Mexico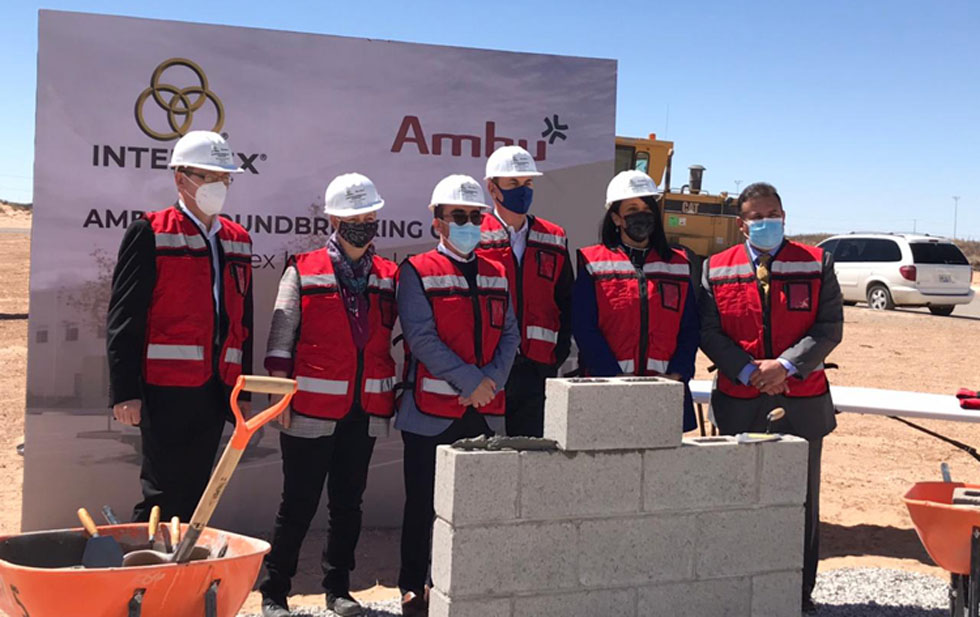 JUAREZ CITY – Ambu, a leading global company in the medical industry, announced its arrival in Mexico with the creation of its first plant in Ciudad Juárez.
Although she did not specify the amount, Fabiola Angélica Luna Ávila, president of Index Juárez, said that it is a millionaire investment that will generate 1,500 jobs in Ciudad Juárez.
She stated that last Wednesday, March 17, the first stone of what will be the plant was installed within the Intermex Sur 4166 Industrial Park.
In a private ceremony between Index and Ambu executives, the company was welcomed, which plans to start operations in early 2022.
Luna Ávila explained that it is a Danish company that manufactures medical products.
"It is one of the first investments from Denmark that we have here in Juárez, which chose us for logistical reasons," she mentioned.
According to the Ambu website, Ambu develops, produces and markets single-use endoscopy solutions, diagnostic and life support equipment for hospitals, private practices and rescue services. The most important business areas are anesthesia, cardiology, neurology, pulmonology, urology and gastroenterology.
The company's outstanding products are ventilators for artificial respiration, endoscopes and electrodes – both for single use – for electrocardiograms and neurophysiological mapping.
"Millions of patients and healthcare professionals around the world depend on the functionality and performance of our products. We are dedicated to improving patient safety and determined to promote single-use devices, "Ambu highlights on its website.
Source: El Diario