Lear Corporation Expands in Zacatecas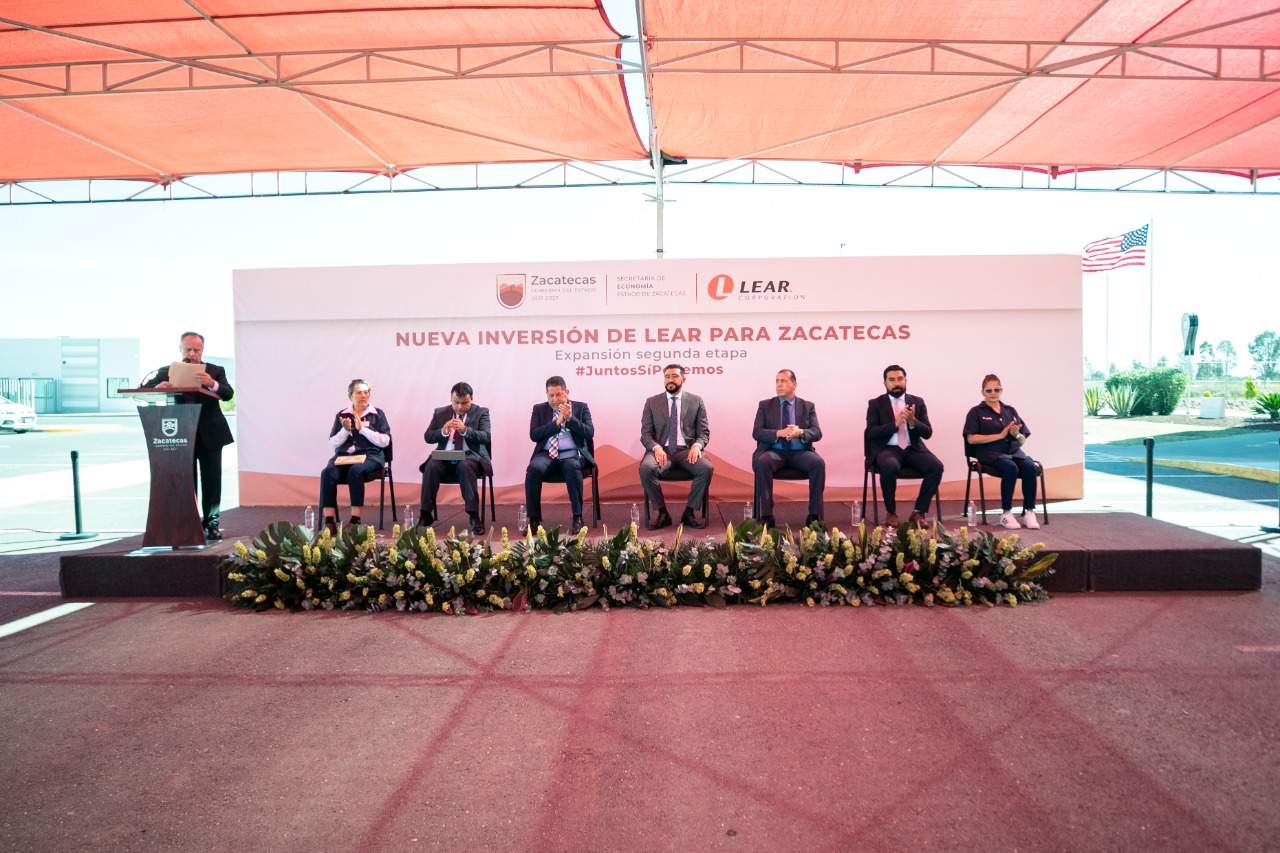 ZACATECAS – The U.S. Tier 1 supplier Lear Corporation will expand its production capacity for car seat covers in Zacatecas, which will allow the creation of 600 new formal jobs.
This was announced by the minister of Economy, Rodrigo Castañeda Miranda, and executives of the transnational company, who announced a new investment of US$8.2 million to expand the plant, which currently generates 2,700 jobs.
During the announcement, the minister of Economy emphasized that the automotive sector is one of the four driving forces of the administration; in this sense, he acknowledged Lear Corporation for trusting in this state and growing its investments.
It is worth mentioning that more than 42,000 inhabitants of the state are employed in the manufacturing industry, which represents 11 percent of the local Gross Domestic Product (GDP), a percentage similar to that of mining.
For their part, Mario Espinoza, Lear Corporation plant manager, and Noé Cepeda, director of Operations, recalled that this company, which manufactures automotive seats and electrical systems, opened its doors in the state territory in 2016, with just 100 jobs; however, currently, it employs 2,700 people from 50 communities.
Likewise, the Minister of Economy awarded Lear Corporation for being an inclusive company, since it offers work spaces to senior citizens and people with disabilities.