Lear inaugurated a new plant in Coahuila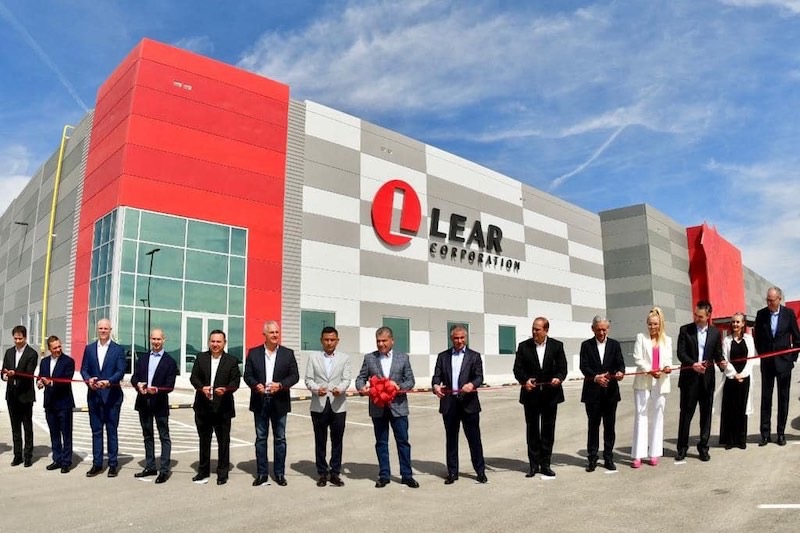 TORREON, COAH – Lear Corporation inaugurated its Torreón 2 Plant, where US$34 million were invested and will generate 4,000 jobs.
Oscar Dominguez, president of Lear Mexico and Central America, said that with the opening of the new plant, the company will offer 8 thousand jobs in the region, and pointed out that the inaugurated facility will be its largest area in the world.
"We will be the number one employer in La Laguna and the state; we have 45 plants in Mexico, we employ more than 53,000 people and we will continue to be a company that works with its people," said Dominguez.
The governor of Coahuila, Miguel Ángel Riquelme Solis accompanied the company's executives and thanked the workers for boosting the state's workforce.
"Receive our thanks for expanding your operations in Coahuila and La Laguna. Today you are consolidating your position as an innovative and industrial company, thank you for once again choosing the state for your expansion," he said.
Riquelme Solís added that in a few months Coahuila will become the capital of electromobility, which will generate a large area of opportunity. "We ask Lear that, if it thinks about continuing to grow, think about Coahuila," he commented.
The Mayor of Matamoros highlighted the coordinated work between the State, his municipality and that of Torreon, to turn La Laguna into a great pole of development.
The event was also attended by Román Alberto Cepeda González, Mayor of Torreón; Claudio Bres Garza, State Secretary of Economy; Carl Esposito, E-Systems Global Vice President of Operations; Octavio de la Rosa, Vice President of Human Resources; José Cruz, CTM union advisor; Frank Orsini, Executive Vice President and President of the Asientos Division; as well as public and state officials and plant workers.