Lennox begins construction of its fourth plant in Coahuila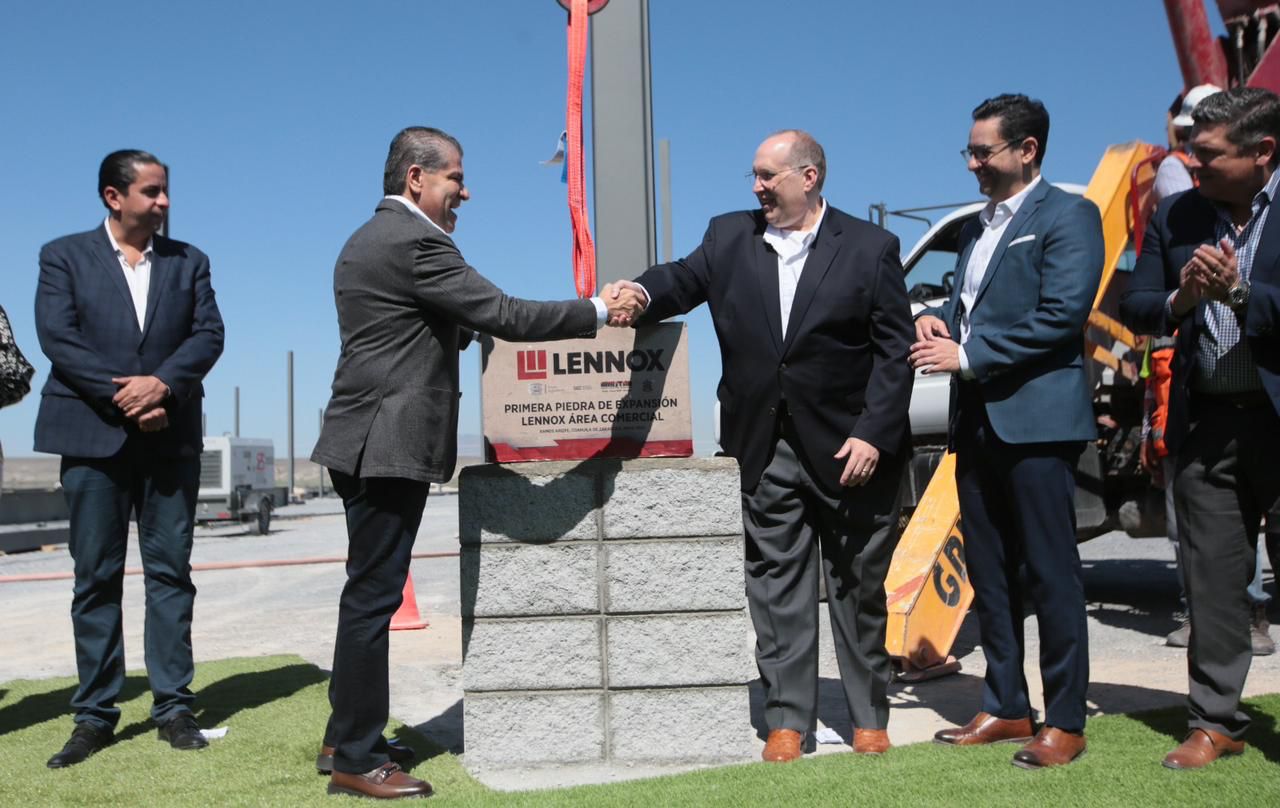 COAHUILA - Lennox held the groundbreaking ceremony for its fourth plant in the state of Coahuila, located in the municipality of Ramos Arizpe.
For the construction of the plant, Lennox will invest US$122.5 million, with which it expects to generate 700 new jobs for the southeastern region of the state.
"I appreciate the cooperation and teamwork we have had, especially because they have been very consistent in generating direct jobs, for coming to announce such a big project. Now it is our turn to demonstrate to you the unity that exists in Coahuila and the interlocking of society, government and the business sector," commented Governor Miguel Ángel Riquelme Solís.
During his speech, the governor pointed out that 240,000 commercial trucks currently circulate in Coahuila, a figure that could increase in the coming years with the implementation of the northern economic corridor, which will connect the ports of Mazatlán and Manzanillo with the border cities of Acuña and Piedras Negras to improve the link between the United States and Canada and the main industrial centers of the state.
Lennox is dedicated to the manufacture of air conditioning systems for the industrial, residential and now with this plant will cover the commercial segment.
Just last May, the U.S. company inaugurated its third plant in the municipality of Ramos Arizpe; the goal of the expansion was to create at least 560 new jobs, reaching a total of 3,500 jobs in Coahuila.
The first plant began operations in Coahuila in 2008 and to date has invested more than 330 million dollars, according to data from the State Government.