Less than 50% of companies in essential sectors take off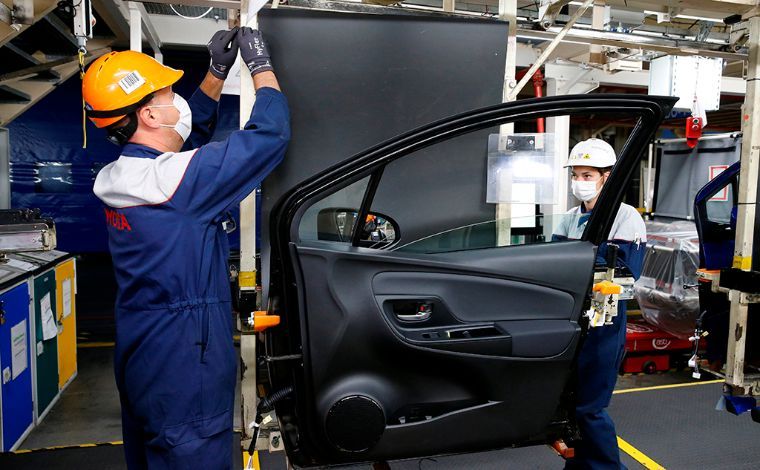 MEXICO – Only 42% of companies in the three industrial sectors that recently joined the list of essential economic activities: construction, mining and manufacturing of transport equipment, have restarted operations through the new normal security protocols.
This was announced by the minister of Labor and Social Welfare (STPS), Luisa María Alcalde Luján, after noting that 329 visits were made to work centers to verify compliance with the measures and protocols to protect workers.
She added that 34.35% of companies that belong to essential sectors, have not started activities yet; 16.41% are closed; 1.82% did not comply with the measures, 5.17% of companies were not located and in the case of a 0.30%, a visit was not allowed.
During a morning conference at the National Palace, the minister of Labor pointed out that the three industries that have returned to their activities had to go through a process and comply with different requirements in order to restart operations.
Of the companies inspected, 51% belonged to the auto parts sector; 25% were construction companies, 13% are focused on the manufacturing of transportation equipment manufacturing and 11% belong to the mining sector.
Daily, the Mexican Social Security Institute (IMSS) reports the granting of disabilities due to Covid-19, which determines the inspections that must be carried out, given that there is an increase in infections, as is the case in Tabasco, Valle de México, Baja California and Chiapas.
The economic activities affected by a greater number of absences from work, as a consequence of contagion of Coronavirus are: self-service stores, engineering and marketing services, transfer of securities, pharmaceutical, food, plastic production and personnel operators.

"The Mexican Institute of Social Security has informed the Ministry of Labor and Social Welfare of 80 work centers in which there is a greater number of disabilities due to respiratory diseases as a consequence of Covid-19," said the head of the Ministry of Labor.
Alcalde Luján called for "the centers that initiate activities to do so respecting the epidemiological traffic light and adapt the spaces to protect the workers."
It should be noted that of the total number of companies that did comply with health protocols; 56.06% belong to the auto parts sector; 6.06% are construction companies; 30.30% manufacture transportation equipment; while mining companies represented a 7.58%.
Source: El Economista