Lexmark Mexico recognized as one of the best places to work for the LGBTQ+ community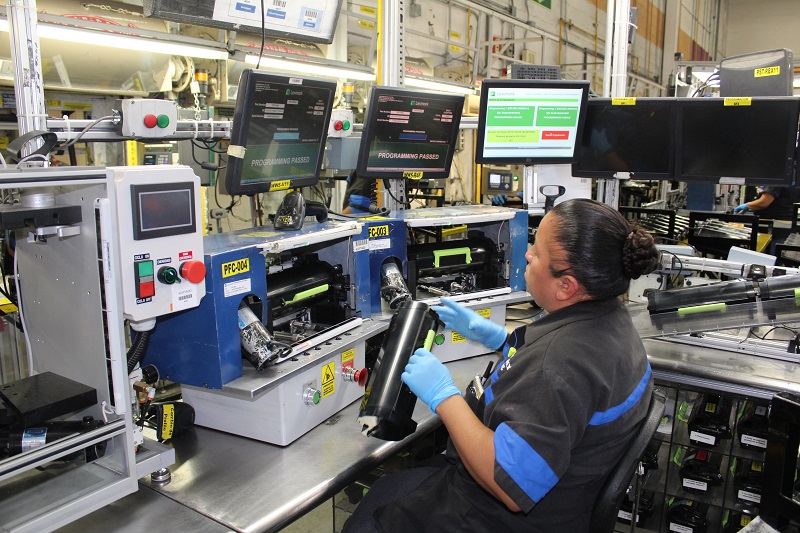 JUAREZ - Lexmark Mexico announced that for the fifth consecutive year it was recognized with the "Best Places to Work LGBTQ+ 2023" seal by The Human Rights Campaign Foundation (HRCF). 
"At Lexmark, we value diversity and strive to promote an inclusive environment where employees can realize their full potential. We have a defined strategy to foster a culture of diversity and inclusion, which includes programs both within the company and in the communities where we operate," said Monica Estrada, director of Human Resources for Lexmark Latin America.
She added that the success of each company is reflected in the value of its employees, achieving a union that allows an institution to become a family is the best asset that can exist, so it is important to develop inclusive environments based on respect and the generation of an open and trusting environment.
The four basic pillars of inclusion evaluated by the HRC Equidad MX corporate advisory board of the HRC Foundation were adoption of non-discrimination policies, creation of employee resource groups or diversity and inclusion councils, LGBTQ+ education and training.
The company highlighted that the criteria have been approved by Lexmark, thus obtaining the recognition "Best Places to Work LGBTQ+ 2023" with certification that will last until December 31, 2023.
"Obtaining this certification for the fifth consecutive year, represents a recognition for all our employees, who are a fundamental part of these projects and also an incentive to continue working on our diversity and inclusion strategy," said Estrada.
For his part, Darwin Mendez, sales manager for the distribution channel in Mexico, said that when it is possible to connect and get involved with coworkers with different perspectives, it is possible to successfully achieve the objectives set.
"Thanks to the culture of inclusion at Lexmark, I feel more comfortable sharing ideas and perspectives because our differences are genuinely respected and appreciated," said Mendez.
One of the longest running campuses is in Ciudad Juarez, Chihuahua, having started operations in 1996.