Light vehicles record a 90% fall due to the Coronavirus contingency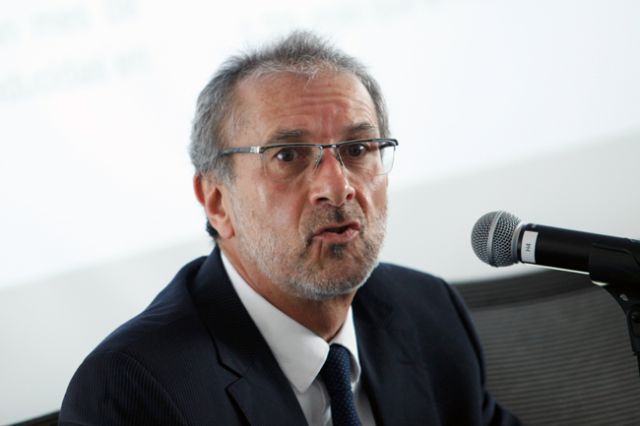 MEXICO — On April 3,722 cars were assembled in Mexico, 98.8% less than that registered in the same period last year, the National Institute of Statistics and Geography (Inegi) reported. While 27,889 units were exported in the same month of this year, 90.2% lower than that reported in the same period of 2019.
This is the lowest volume of produced vehicles by the country in a month, in addition to being the least number of vehicles that Mexico has sent abroad since January 1993.
This was caused by the COVID-19 pandemic, which caused the Mexican government to suspend as of March 31st all non-essential activities to avoid contagion, including companies in the automotive industry.
These companies are currently in talks with the governments of Mexico, the United States and Canada for their speedy reactivation since they are considered important in order to revive the economy of the North American region after the health crisis.
"It will be very important to continue collaborating with the government of Mexico so that the economy is able to restart. The automotive industry is a motor of Mexico and our commitment is to continue being active protagonists after COVID-19,"said Fausto Cuevas, general director of the Mexican Association of the Automotive Industry (AMIA).
KIA and Ford were the only companies that kept manufacturing operations in Mexico during April stopping operations in the first days of the month, while other companies had made this decision since March.
Ford only made 18 cars, while KIA in Nuevo León assembled 3,704. It is worth mentioning that the companies managed to export cars in April because some of them kept assembled vehicles in inventory months before to be exported later; only Toyota exported zero units last month.
In accumulated figures, between January and April 912, 115 cars were assembled in Mexico, 29.5% below what was registered in the same period of last year.
This is the lowest volume of cars made in the country for the first four months since 2011. While in the first four months of the year 807,183 cars were sent abroad, 28% lower than that reported in the same period of 2019, which represents the lowest volume since 2013.
Source: El Financiero