Lingong Machinery Group laid the first stone of its plant in Nuevo Leon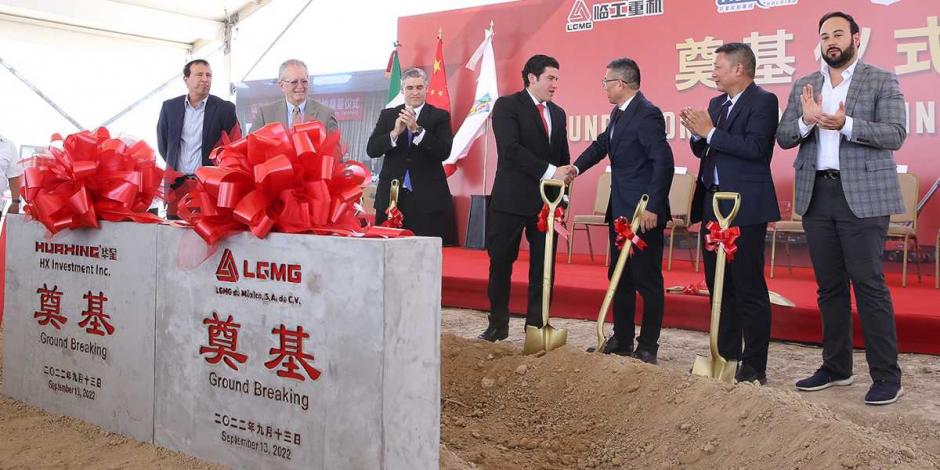 NUEVO LEON – The Chinese manufacturer of access equipment, Lingong Machinery Group (LGMG), laid the first stone of its new plant located in the municipality of Marin, Nuevo Leon, where it will produce articulated electric elevators, which will be exported to the United States
"For the construction of the plant, the Chinese firm will invest US$140 million and will generate 1,400 jobs," he informed.
Mexico's ambassador to China, Jesús Seade, connected remotely and commented that the laying of the first stone endorses the confidence that Chinese companies have in the country, in this case LGMG and two of its main suppliers will work in a coordinated manner.
For his part, the governor of Nuevo León, Samuel García Sepúlveda, said that Nuevo León gladly holds first place and continues to break the records set by the state itself.
In turn, the state minister of Economy, Iván Rivas Rodríguez, indicated that Nuevo Leon's proximity to the United States is an opportunity that benefits transnational companies.
It is worth mentioning that LGMG ranks fifth worldwide in the construction of mobile elevating work platforms and tenth in manufacturing equipment.