Logistics and distribution center was inaugurated in the State of México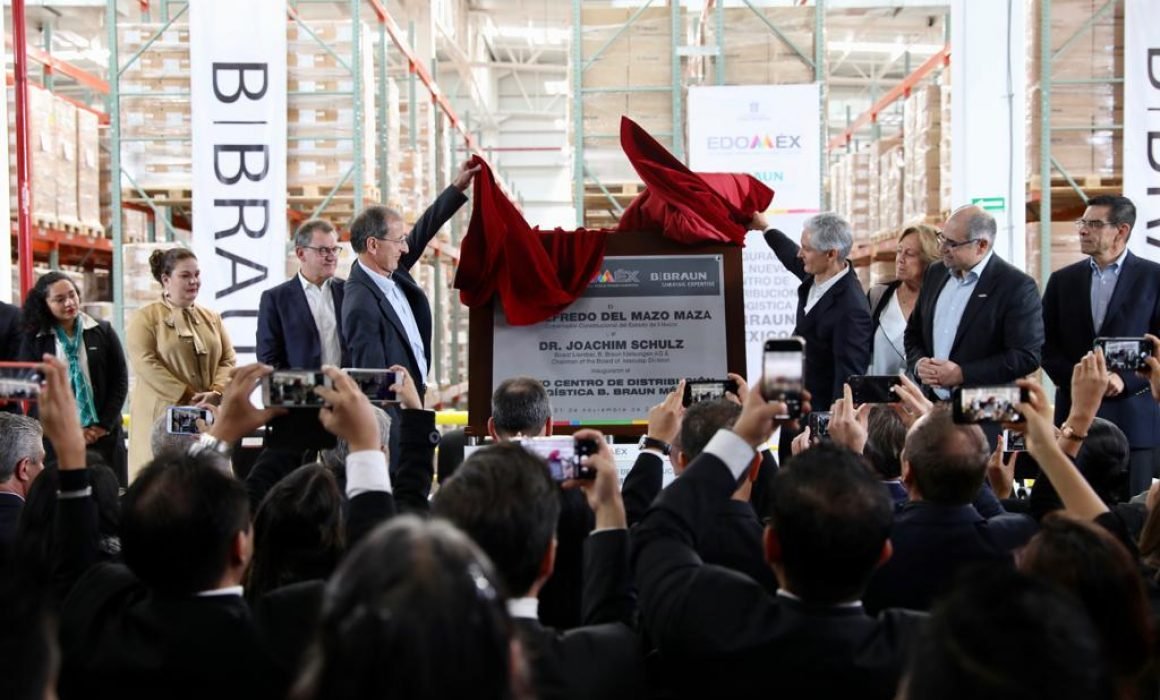 STATE OF MEXICO — In order to speed up the delivery of medical devices, Alfredo del Mazo Maza, governor of the State of Mexico, inaugurated the Distribution and Logistics Center of the German company B. Braun located in Santa Cruz Atizapán.
The center is made up of four loading and unloading platforms with a capacity of 4,600 position pallets, which will help to carry out distributions in a record time.
The state leader, considered that the B. Braun plant is a benchmark in the manufacture of medical products, as it handles 5,000 product lines and 120,000 items that generate an annual sales volume exceeding an amount of US$ 7.6 billion.
"The state's connectivity with the Gulf, with the Pacific and in the north and south areas makes it a very attractive destination," added Mazo Maza.
Souce: Transportes y Turismo