Long lines reported at border crossing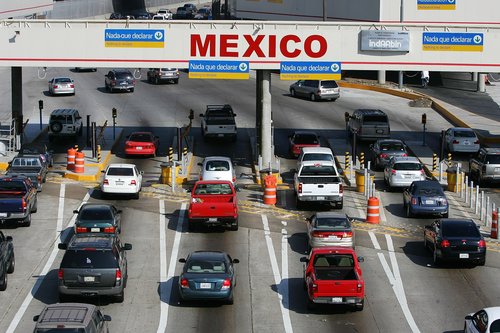 JUAREZ – Lines of up to five kilometers are registered at the Zaragoza International Bridge in Ciudad Juarez, Chihuahua, for the crossing of trailers to the United States.
Manuel Sotelo, president of the Association of Carriers of Ciudad Juarez, reported that since April and due to the COVID-19 pandemic, Mexican and U.S. customs reduced the schedule for crossing shipments.
Before the health crisis, at the Cordova International Bridge of the Americas, exports were carried out from 8:00 a.m. to 5:00 p.m. and imports until 9:00 p.m. When the health alert was issued, exports ended at 2:00 pm and imports at 6:00 pm.
While on the Zaragoza Bridge there were no changes in the schedule, it works from 6:00 a.m. to 11:00 p.m. However, all the transporters opted to use this last crossing, which has influenced the saturation, added to the fact that after the change in the color of the traffic light first from red to orange and then to yellow, the customs of both Mexico and the United States did not modify their schedules again, but the industry was activated.
Sotelo explained that this situation reduces the movement capacity of the transporters and causes the industry to not receive the raw material on time. Source: Milenio