Lorenzo Dominique Berho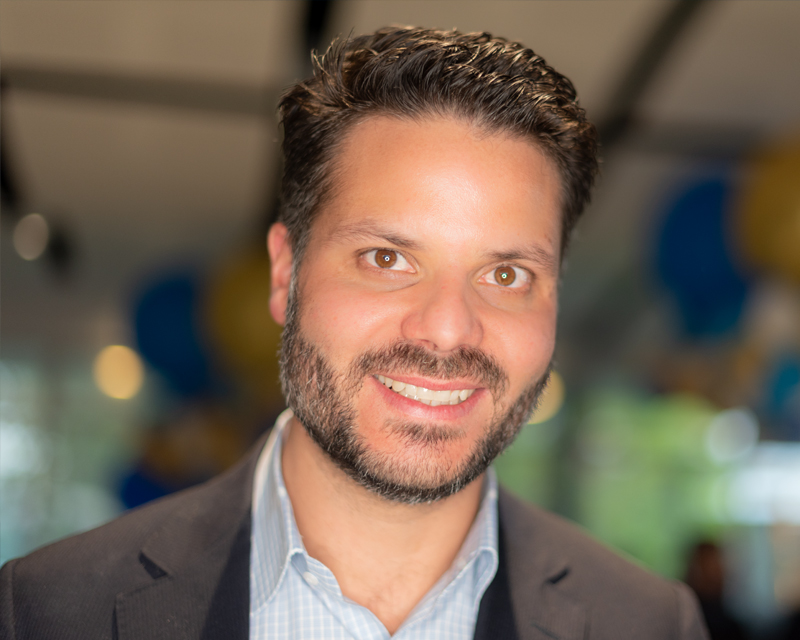 President Mexican Association of Industrial Parks
Editor's Interview
How do you rate the performance of the industrial and logistics real estate market in Mexico in 2020?
We never imagined that 2020 would be the year that changed our lives. Earlier in the year, just before the pandemic lockdown, I was telling our membership that "this decade would be marked by the rapidity of change, and by events that previously seemed impossible to us." I made this comment without knowing that COVID was about to reach us.
Despite the health crisis, industrial properties' national vacancy rate was 5.75%, with an average rental price of US$4.41 per square meters per month, according to JLL (Q2-2020). These figures are not alarming if we compare them with 2019, where the national vacancy rate was 5.55%, with an average rental price of US$4.42.
Did the USMCA have a palpable influence on the market in 2020?
Mexico has been able to integrate into global value chains, mostly thanks to NAFTA, which began operating more than 25 years ago. Since then, the Mexican industry has evolved from labor-intensive manufacturing to clusters of high-value-added sectors such as automotive, aerospace, pharmaceutical, medical devices, and others.
In addition to the tariff advantages, NAFTA gave legal certainty to investments and foreign trade among the three North American
countries, with supranational courts to resolve
disputes.
Generally speaking, the USMCA does not change NAFTA's essence; it only provides continuity in an updated format that includes aspects that did not exist in the 90s, like internet and electronic commerce.
However, the USMCA considers adjustments in the percentage of national content in industries, such as automotive—a difficulty in the short term for car manufacturers, which must hurry to count on local suppliers. But more than a problem, new rules of origin can be beneficial for Mexico
because they will encourage new FDI flows into the country.
Beyond the Mexican industry's capacity and the country's advantages for FDI, much of the new agreement's success will depend on the three governments' actions. The triumph of Joe Biden over the presidency of the United States gives Mexico hope for not facing protectionist policies again, as it has been happening with the Trump administration. The Mexican government has an excellent opportunity to promote new investments if it provides a friendly business environment and long-term certainty for investors.
How extensive has the "damage" or impact of COVID-19 been on the
market?
We have never faced the kinds of personal and professional challenges that the pandemic brought with it. Fortunately, the industrial real estate sector has received the lowest hit compared to retail, offices, hotels, and housing.
The most significant impact has been the deferral of rents at the beginning of the pandemic, and very few canceled leasing contracts.
Since July, activities began to reactivate in the industrial parks, almost at similar levels before the pandemic, because most of the tenants participate in essential industries that did not stop. As of November 2020, most tenants are on track once more, and the pipeline begins to move again.
For more than two decades,industrial parks in Mexico have attracted institutional investors who have supported real estate projects with a longterm vision. Thanks to equity, the industrial sector has been capable of surfacing the crisis, remaining strong. However, we know that uncertainty will always be present, so we are still alert, managing risk.

What is your take, forecast for 2021 and 2022?
If the U.S. economy continues to grow, FDI to Mexico will likely continue to flow, positively impacting vacancy rates. Mexico's biggest challenge is to provide certainty with clear and transparent rules. We cannot rely on the
country's usual advantages, such as geographic location and free trade agreements, if the Mexican government changes the rules without sense.

How has e-commerce influenced the design of facilities and their geographical location?
Online shopping in Mexico has been on the rise, even before the pandemic. According to data from the Mexican Online Sales Association (AMVO), in 2019, e-commerce grew by around 35%, equivalent to US$22 billion. Simultaneously, the demand for new industrial buildings continued to grow, as fulfillment centers require three times more space
than traditional distribution centers.
It is interesting to know that e-commerce is also boosting employment, since it needs up to three times or more people than conventional logistic operations. On the other hand, there is also a need for a skilled workforce capable of sophisticated processes, which means more training and more staff areas to feel comfortable.
Likewise, the distribution buildings' growth is now vertically, rather than horizontal, to allow more generous merchandise storage. Clients are also demanding new specifications, such as smooth floors and redundancy in energy and telecommunications, to optimize operations.

What were the three leading industrial sectors and the three leading regions of growth?
Without a doubt, the automotive sector has continued to be the engine of manufacturing in Mexico. Being considered part of the essential industries, many tenants continue their operations during the pandemic, mitigating the industrial space occupation's impact. It happens the same with other industries, for instance, aerospace, medical devices, and home appliances.
Regarding the regions, the country's northern border has registered an evident reactivation mainly in markets such as Juárez, Nogales, Mexicali, and Reynosa. In El Bajío, insecurity problems have affected demand in
Guanajuato. However, we see significant dynamism mostly in Guadalajara and Aguascalientes.
Please give us your take on the behavior of rental prices and construction and land costs.
Throughout the pandemic, rental prices have been steady with supply and demand continuing in line, similarly as in 2019. Construction costs have increased accordingly to material and equipment costs. However, the
decrease in projects has created more aggressiveness in construction companies' proposals.

Land costs depend on the region, but on average, prices tended to decrease due to the pandemic's lack of demand. That is why owners prefer to wait for market recovery to reactivate transactions.
Since 2019, the construction sector was already dropping. In January 2020, there was already a deceleration of -2.1%. The COVID19 just accentuated this fall, reaching levels of -34.1% in May and June, which were the most
critical months due to lockdown, combined with the government's decree for the immediate closing of non-essential activities, including construction.

What does Mexico's federal government need to do to improve the
competitiveness of the market in the future?
What Mexico needs is to reinforce the rule of law. As a country, we cannot break contracts without a legal reason. Investors need certainty, and job creation requires investors to open factories. Everybody will win if the government gives clear and reliable signals. Mexico is a competitive
country with significant advantages. We cannot afford to walk contrary to megatrends related to compliance, integrity, sustainability, and security.

What do you expect in the capital markets in terms of interest rates and cap-rates?
Despite the crisis, cap rates remain stable as a result of long-term planning in industrial projects. Cap Rates depend on the type and location, the age and quality of the property, and the rental property's income expectation,
among others. During 2020, tenants continued operating, and leasing contracts remained in effect under the original terms.
The largest market share of industrial developers (76%) reported flat cap rates compared to 2019. Besides, interest rates will mostly stay low in the short term to stimulate demand.
On the other hand, as the distribution of multiple vaccines in the United States looks close, the bet is that the economy will recover lost activity. Although 2021 looks unpredictable, I believe that the industrial market will continue to be stable.

What are the main initiatives of AMPIP for 2021?
At AMPIP, we are proud to be a strong and well-positioned business organization. The number of members has increased, even in times of
pandemic. Today we represent 370 industrial parks across the country, while five years ago we had around 250. During this sanitary crisis, we
have been able to continue offering services of excellence to our membership.
The above has been possible, thanks to the fact that for a couple of years, we have been working on a strategic plan towards 2030, reflected in the
Road Map "Next generation of smart and sustainable parks" aligned to the Sustainable Development Goals (SDG) and the United Nations 2030 Agenda. Our vision is to go beyond industrial buildings' leasing, considering ESG criteria and safety standards as essential factors to take industrial parks to the next level of competitiveness.
One of the main aspects that we are already developing is Mexico's promotion and the advantages of industrial parks among potential investors. With the shutdown of ProMéxico, there is a risk of losing presence on the world investment map. We cannot afford to waste all the work of recent years to position Mexico as an ideal place for FDI. We will continue promoting Mexico in collaboration with the government, our members, and other organizations such as the INDEX (National Council for the Export Maquiladora and Manufacturing Industry). Investment promotion is one of the most significant challenges we will be working on during 2021.