Los Pilares dam is inaugurated in Sonora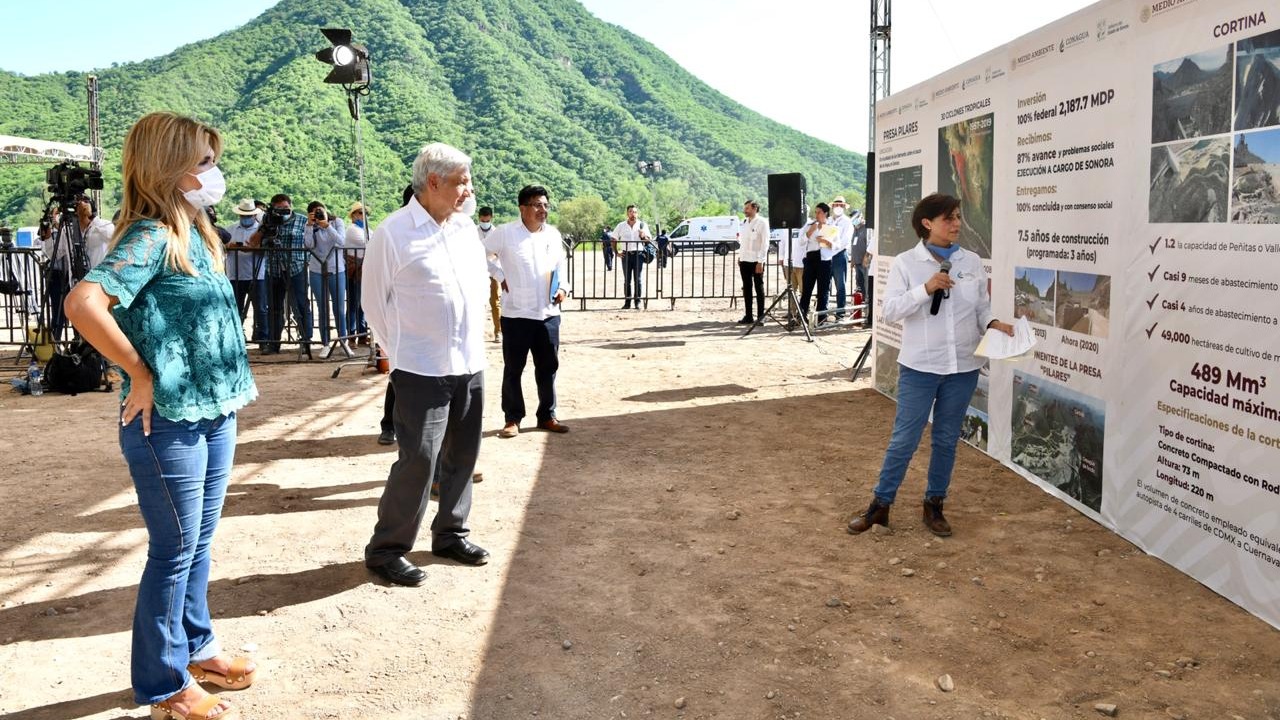 SONORA – With a cost of about US$97.3 million, Mexican President Andrés Manuel López Obrador and Sonora State Governor Claudia Pavlovich inaugurated the Bicentennial Dam "Los Pilares" in the presence of federal, state and municipal authorities.
During López Obrador's tour in the northwest of the country and also with authorities from the guarijí communities, Claudia Pavlovich thanked the president for listening to her request to finish this work that will protect thousands of inhabitants in the south of the state.
"In Sonora it never rains, but when it does, it rains a lot and there were people who ran out of water in their house. This dam is very important to prevent this and also to protect the hectares of crops," Pavlovich said.
The governor of Sonora mentioned that it has been decades since a dam was inaugurated in Sonora and this significant work of the Los Pilares Bicentennial Dam is a reality.
President López Obrador said that before starting the work during his administration, the work was nearly 80% complete and with the investment of just over US$35 million it could be completed.
He also mentioned that in coordination with Claudia Pavlovich, the needs of the guard communities in the area will be addressed to strengthen their development in education, health, and welfare programs.
For her part, Blanca Jiménez Cisneros, director general of the National Water Commission, stressed that this great project for southern Sonora will benefit some 279,000 Sonorans and will irrigate 50,000 hectares of protected crops, including 1,467 inhabitants of six indigenous Guaraní communities.
She explained that a total of US$97.3 million were invested in the Los Pilares Bicentennial Dam, which has a maximum capacity of 489 million cubic meters, with a roller-compacted concrete curtain, with a height of 73 meters and length of 220 meters.
Source: El Financiero