Maquiladoras evaluate leaving Chihuahua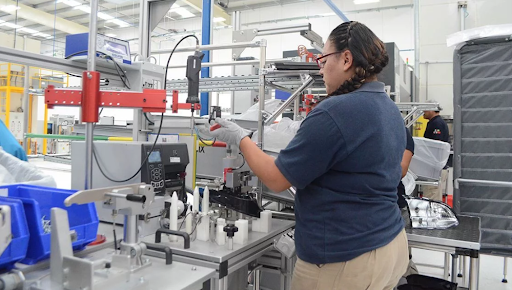 CHIHUAHUA – Various industries in the automotive, aerospace and technology sectors, among others, are evaluating the possibility of transferring their production lines to other entities, due to the change of color in the epidemiological traffic light, in which they had to reduce the number of workers from 80% to 60%.
This was reported by the president of Index-Chihuahua, Luis Carlos Ramirez Lopez, who explained that these plants have a high demand for products, and with a capacity of 60% of employees, it would not be possible to attend to 100% of the contracts.
Ramirez Lopez said that under the return to red at the traffic light, many people fear losing their jobs and sources of employment.
He pointed out that it is necessary to react quickly and respond to the government's concerns in order to allow the industry to work under the conditions that the sector had in yellow, with 80% capacity.
He considered that the Governor of Chihuahua himself should publicly recognize the maquiladora and export manufacturing industry, in terms of compliance with the protocols.
He pointed out that this has two important factors, concern and investment to cover these needs.
He added that a strategy is being designed to confirm company-by-company compliance with operating rules, such as drivers wearing a mask, taking the temperature of users, offering antibacterial gel, caring for healthy distance and disinfecting buses before and after their trips.
As for the entry and exit of personnel at shift changes, he said that there are several companies that have regulated this operation very well, since they have diagrams, signs on the floors and training people on how and where to take the bus.
The president of Index-Chihuahua said that reports of compliance with the protocols have already been sent to the Ministry of Health and managers have pointed out that there are still some plants that do not fully comply with them.
Source: El Heraldo