Marabis Castro del Rio Industrial Park invests US$24 million in Guanajuato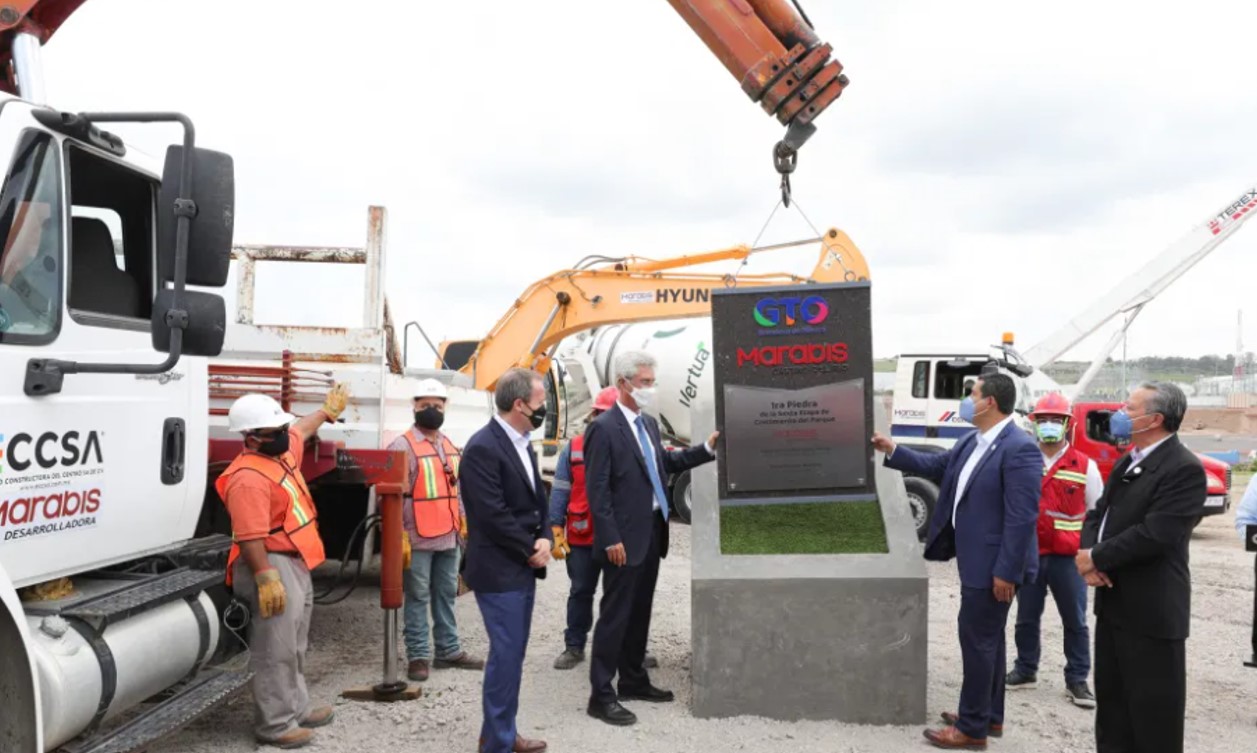 IRAPUATO – The first stone was laid for the sixth stage of the Marabis Castro del Río Industrial Park in Irapuato, Guanajuato, where US$24 million will be invested.
With the expansion of the Marabis Industrial Park, it is expected that 50 companies will be installed and the generation of approximately 10 thousand jobs.
"I am very pleased to accompany the directors of Grupo Marabis in this start-up. With this, once again, Guanajuato remains as one of the best entities for attracting investments", said Diego Sinhue Rodríguez Vallejo, Governor of the State of Guanajuato.
Marabis has been present in Guanajuato since 2003, when it developed its first project: the Castro del Río Industrial Park, and currently has two more industrial parks: Marabis in Abasolo and Parque Marabis in Comonfort.
Marabis Castro Del Rio Industrial Park is home to companies from countries such as Japan, Germany, China, Belgium, France, the United States and Mexico, which together generate approximately 22,500 jobs.
Source: Cluster Industrial