Marcelo Ebrard invites Saudi businessmen to invest in Mexico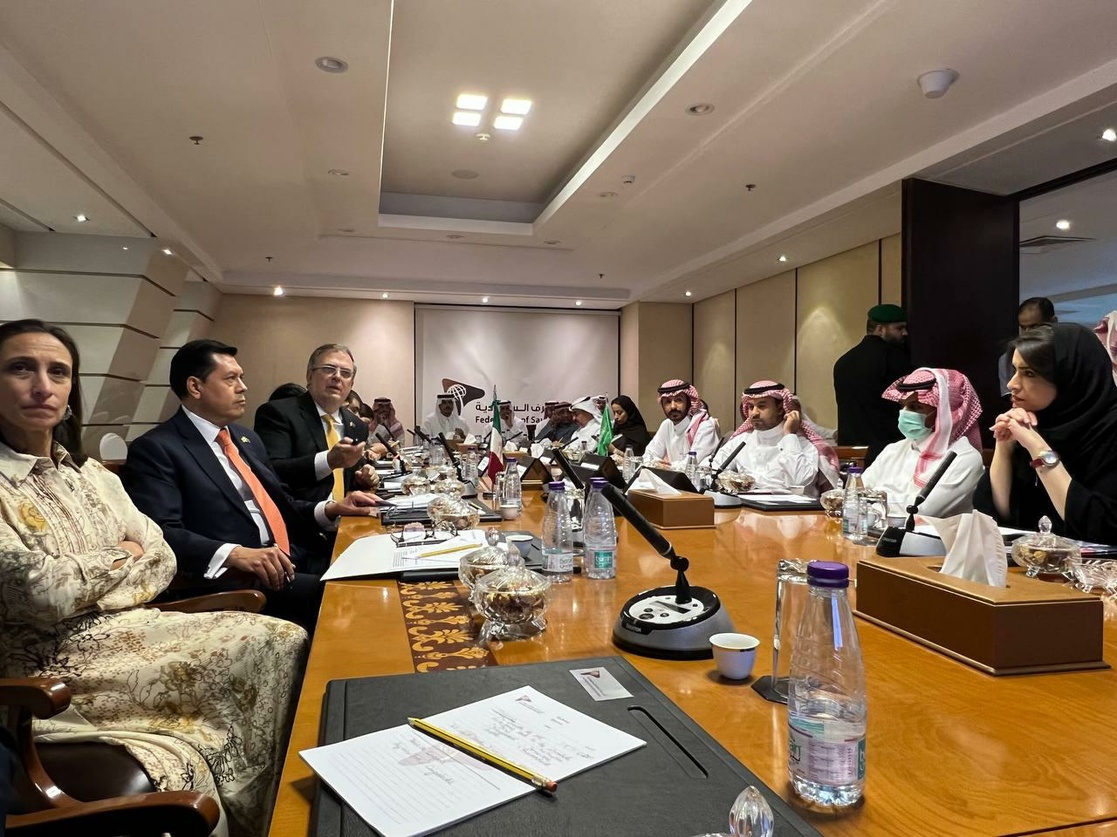 MEXICO – Foreign minister Marcelo Ebrard invited Saudi Arabian businessmen to invest and do business in Mexico, in sectors such as tourism, agribusiness, infrastructure and innovation and technology.
Ebrard emphasized that Mexico has favorable conditions for investment, including political stability and broad support for the government; the strength of its finances, its network of trade agreements, logistics infrastructure, among other aspects.
Businessmen from both countries spoke about reciprocal business and investment opportunities. In this regard, they discussed the need to improve the business climate and connectivity between Mexico and Saudi Arabia.
The Saudi side presented several of its mega-projects, including the Red Sea tourism development, the futuristic NEOM city, as well as several gigaprojects of its development plan known as Vision 2030. They also showed their interest in visiting our country.
The meeting with the Council of the Federation of Chambers took place during the second day of Foreign Minister Ebrard's tour of Riyadh, which in turn is part of a tour of the Middle East and Asia, followed in the coming days to Qatar, the United Arab Emirates and India.
The minister also visited Princess Nourah University, where he proposed to work on a joint program between universities of both countries, with the aim of strengthening academic and research cooperation and thus boosting human and economic development of both nations.
Source: La Jornada