MARS highlights investor confidence in Coahuila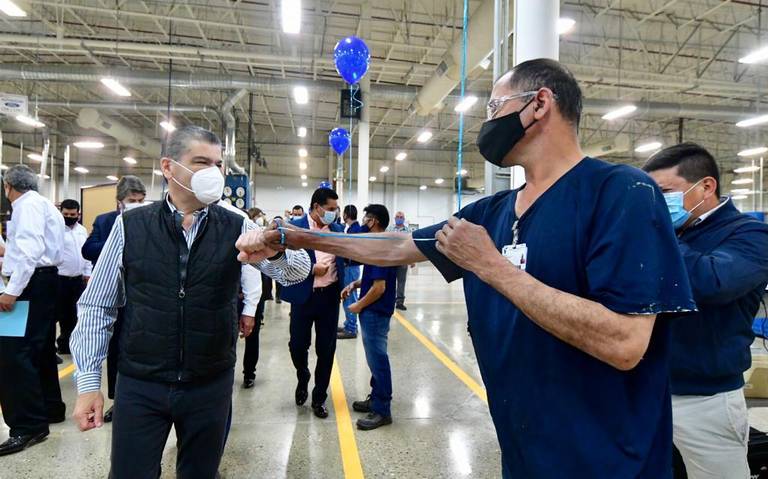 COAHUILA – Governor Miguel Ángel Riquelme Solís was invited by the president of the Fluid Division Group, Jim Weidenbach, to the event to lay the first stone of the new plant of the Fluid Routing Solutions company.
"Today is a special day for Coahuila, where investment and the expansion of companies are very important. What is relevant is the confidence that you have in the entity," said Gov. Miguel Ángel Riquelme Solís before company executives.
Mr. Riquelme Solís mentioned that the geographical location of the entity encourages many companies to turn to see Coahuila to invest and generate jobs, and with the participation of the business sector the economic development of the entity is promoted, even within the health contingency.
In his intervention, Jim Weidenbach, President of the Fuel Division Group, affirmed that the company believes in the workforce of Mexico and Coahuila, for which he assured that this is a great day.
Jaime Chapa, Director of Mexico Operations, thanked the state government for its support to develop this investment, and highlighted Acuña's geographical location, for direct connection with international markets, as well as the high productive capacity of the workers of Coahuila.
He reported that there is a project to build Plant 4, which would start operations in 2022. He added that the corporate registers a growth of 600% in a period of five years, and in parallel to this construction, they will start a new Plant in Piedras Negras to the manufacture of automotive parts.
"We are proud to contribute to the social development and economic growth of Coahuila," he said.
For his part, Praxedis Oyervides, general manager of Fuel Division Mexico, said that the international company invests in the best state, with a correct geographical location, and that it is emerging as one of the largest in Latin America.
The first stone-laying ceremony was attended by the Secretary of Labor of Coahuila, Nazira Zogby Castro; Jaime Guerra Pérez, Secretary of the Economy; Alma Reyes, Manager of Plant 2; and Claudio Ramón, president of Amistad Desarrollo Global de Acuña.
Source: El Sol de la Laguna