Martinrea inaugurates its seventh plant in Coahuila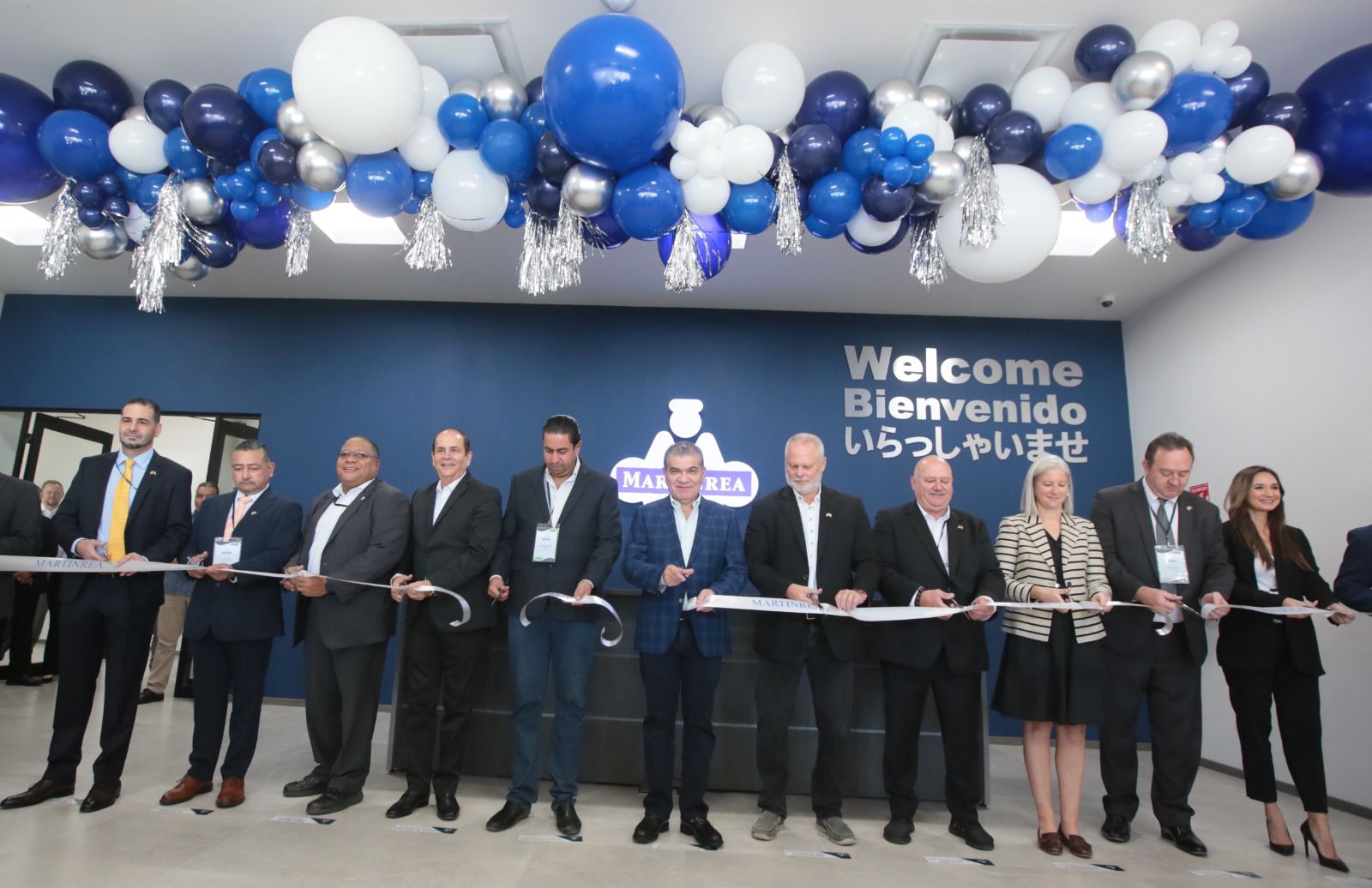 COAHUILA - Martinrea inaugurated its seventh plant in Coahuila, and the second dedicated to stampings in the state, with an investment of US$85 million.
The Governor of Coahuila, Miguel Ángel Riquelme Solís, recalled that this is the 58th investment of the year and emphasized that in the state there is certainty, skilled labor, security and labor peace, where the careers of the present and the future are promoted to strengthen the competitiveness of the state.
This new Canadian-owned plant will generate 450 new jobs and will produce complex stampings and assemblies for the automotive industry.
During his participation in the inaugural event, the governor highlighted the company's decision to expand its facilities in Ramos Arizpe, helping to consolidate the region as the industrial capital of Coahuila.
"We are working on the future, with new careers that allow us to broaden our horizons and, above all, improve the state's indicators, which are not the result of chance," he said.
Riquelme added that Coahuila is currently a state that generates certainty. On the other hand, the high degree of specialization of the state's labor base is another favorable indicator, because they guarantee a good future to any company that trusts and comes to the state.
He also mentioned that Martinrea's expansion in Ramos Arizpe represents the 58th investment of the year, and estimated that by the last day of his administration the figure could rise to 60 or 62.
The company's CEO, Rob Wildeboer, emphasized that the favorable indicators in Coahuila were factors in the decision to consolidate Plant II of Estampados.
During his speech at the inauguration ceremony of Plant II of Estampados, the Secretary of Economy in the state, Claudio Bres, highlighted that the company 'Martinrea' has 17 plants in Mexico, of which seven are located in Coahuila, which speaks of the good relationship with the directors of this Canadian company.
The event was also attended by the Mayor of Ramos Arizpe, José María Morales Padilla; the Consuls of Canada and the United States in Monterrey, Sandra Shaddick and Roger C. Rigaud, as well as company executives headed by its CEO, Rob Wildeboer.