Mauricio Kuri and Ken Salazar visit GE Aerospace in Queretaro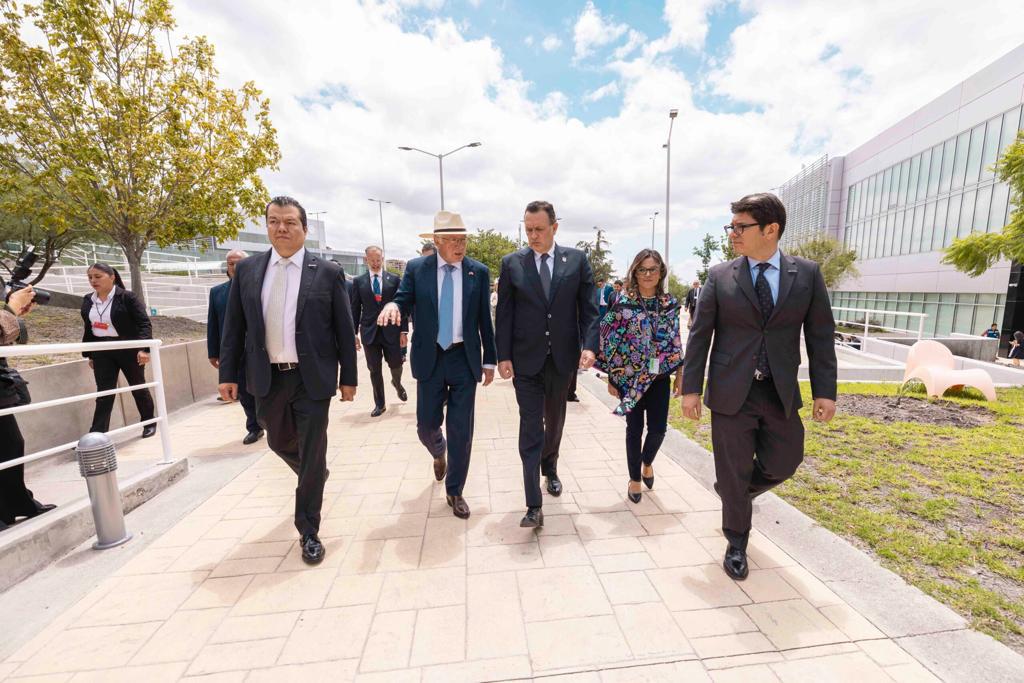 QUERETARO - The governor, Mauricio Kuri González, and the ambassador of the United States of America in Mexico, Kenneth Lee Salazar, visited the GE Aerospace and GE Vernova facilities, located in El Refugio, Queretaro.
The executives reaffirmed their commitment to collaboration in strategic areas such as aerospace and energy, as well as education.
The meeting was attended by the general manager of GE Aerospace in Queretaro, Andres Soler Perez Salazar; the director of GE Gas Power in Queretaro, Juan Antonio Asencio Armenta; among other representatives of the company.
The Governor was accompanied by the Chief of Staff, Rogelio Vega Vázquez Mellado; the Secretary of Sustainable Development, Marco Antonio Del Prete Tercero; as well as the General Director of the Energy Agency in the State, Mauricio Reyes Caracheo.