Mayco International invests US$18.6 million in San Luis Potosi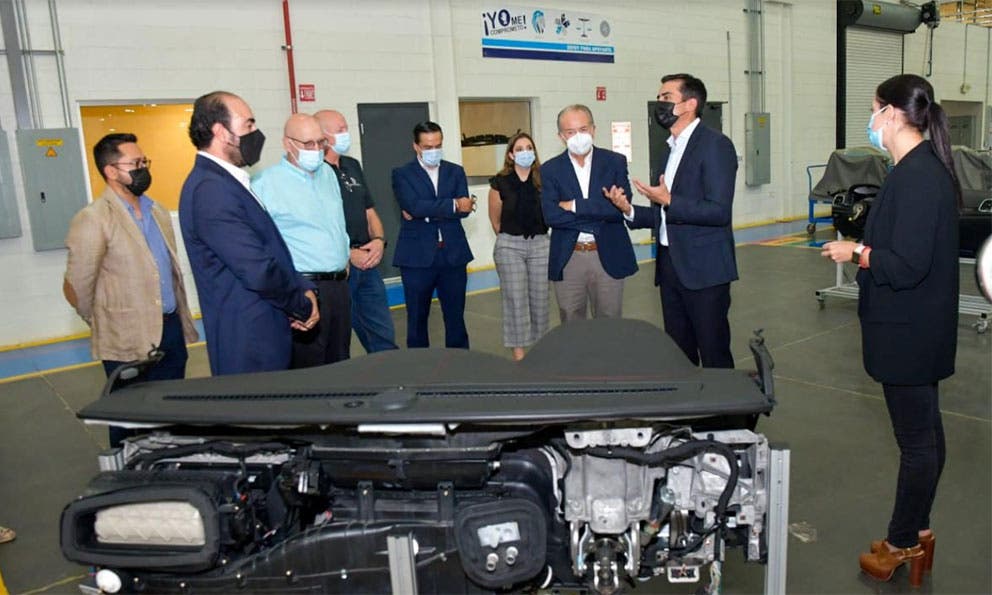 SAN LUIS POTOSI – Mayco International announced the expansion of its plant in the WTC Industrial Logistics Park, with an investment of US$18.6 million, which will create 294 permanent jobs.
The announcement was made at the company's plant in the presence of the Governor of the State of San Luis Potosi, Juan Manuel Carreras; Plant Manager Francisco Diaz de Leon; Mayco International CFO Allen Grajek; and Mathew Bommarito, the company's Chief Operating Officer.
In 2017, Mayco International inaugurated its production plant in San Luis Potosi. This plant specializes in compression molding and lightweight injection molding for automotive OEMs and is ISO and IATF certified.
Mayco SLP has injection molding machines ranging from 250 ton to 2700 ton machines. The plant has the capability to compression mold natural fibers and PUR substrates to form interior components, specializing in the use of BAYPREG material to compression mold interior load-bearing floors that are high strength and extremely lightweight.
Source: Cluster Industrial