Medical Industry grows in Baja California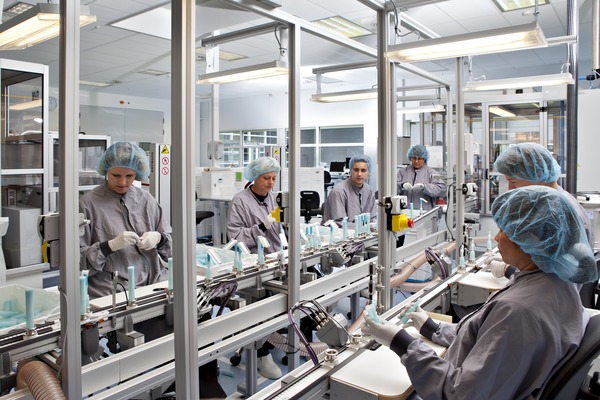 TIJUANA – The medical industry is the one that has grown the most in the region during the COVID-19 pandemic, due to the growing demand for devices and supplies that the international market is experiencing, so the Ministry of Economic Development of Tijuana estimates a growth of about 40%.
According to the reports of the different productive sectors installed in the region, the entity reported good numbers during the month of June this year.
"In medical tourism, Tijuana increased 500% within this area, having about 10 crossings per day. We are now registering up to 400 crossings a day, which is very positive for the city's economy," said Tijuana's minister of economic development, Arturo Pérez Behr.
With the start of the health emergency, medical tourism crossings fell by almost 80% because of the authorities' recommendations not to carry out non-essential activities. However, over the course of the months, this activity was reactivated again, mainly by priority medical interventions, as well as aesthetic ones.
It is worth mentioning that in early July, the total investment was of US$320 million, which qualified as a very favorable approximation to the projections that had been made prior to the COVID-19 pandemic, which has affected international markets.
"Fans of opportunity have opened up in different sectors, we are fortunate that several of these are in our region, which has allowed us to reduce losses in other sectors for society," said Perez Behr.
However, the president of the Business Coordinating Council in Tijuana, Gabriel Camarena Salinas, said that with the entry into force of the USMCA, the medical and automotive production sectors would be the first to grow more, because of the favorable characteristics that have been built from previous years. He also mentioned that they are the only sectors that might not have losses at the end of the year.
"There will be a new boost to the region's textile industry, taking care of the standards of the international market, an industry that was long forgotten, as well as the agro-industrial one, although in this case, it will have to prepare itself to meet higher requirements in terms of product quality," said Camarena Salinas.
Source: El Sol de Tijuana